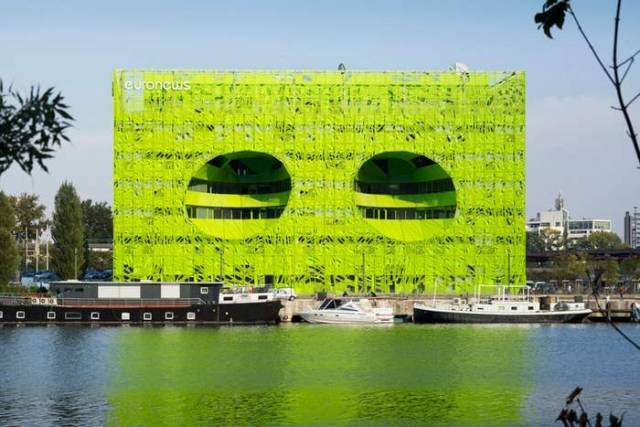 Euronews opened its brand new global headquarters, a stretched green cube pierced by two conical atria, in Lyon, France.
Euronews new green global €50 million headquarters, based in the heart of Lyon, created by Paris-based architecture studio Jakob + Macfarlane.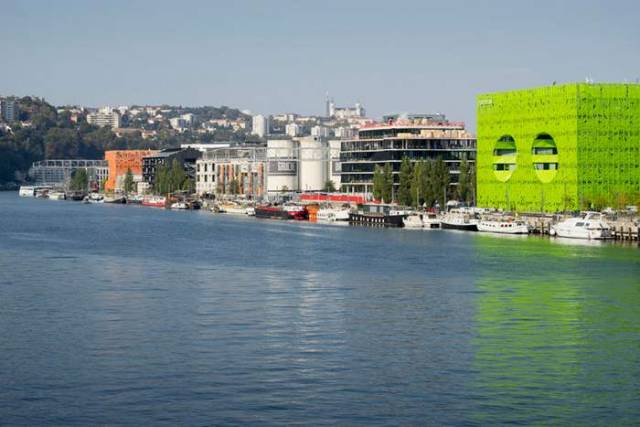 Image ©euronews / JAKOB + MACFARLANE / Nicolas Borel
The architect said:
"These are waves, like sound waves or diffusions. But also like those of water, or flux."
The Euronews project is conceived as a stretched cube pierced by two conical atriums introducing daylight, air and providing views of the river for the building's users. These atriums are imagined as two gigantic eyes looking onto the river and its environment.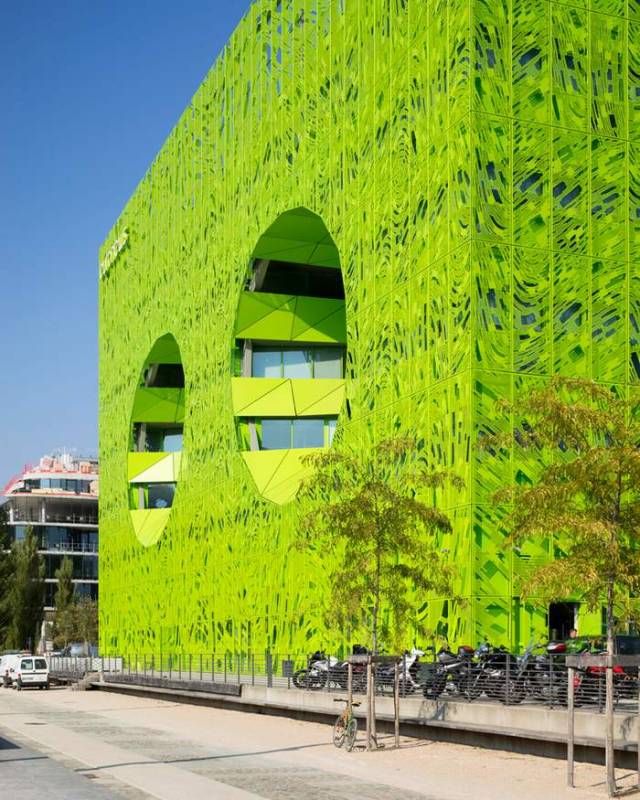 Image ©euronews / JAKOB + MACFARLANE / Nicolas Borel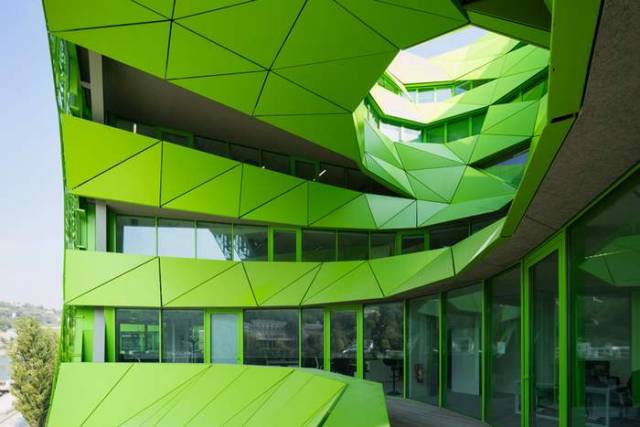 Image ©euronews / JAKOB + MACFARLANE / Nicolas Borel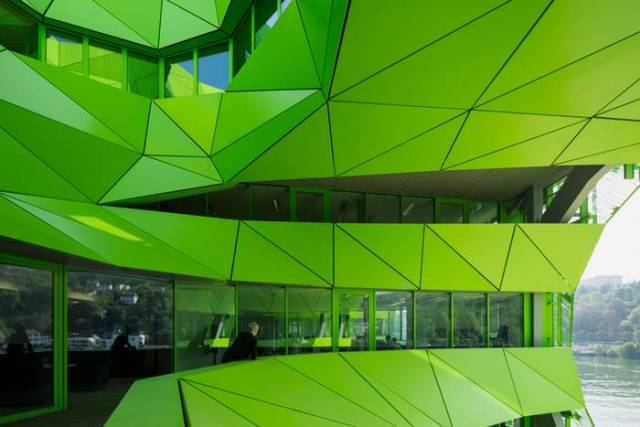 Image ©euronews / JAKOB + MACFARLANE / Nicolas Borel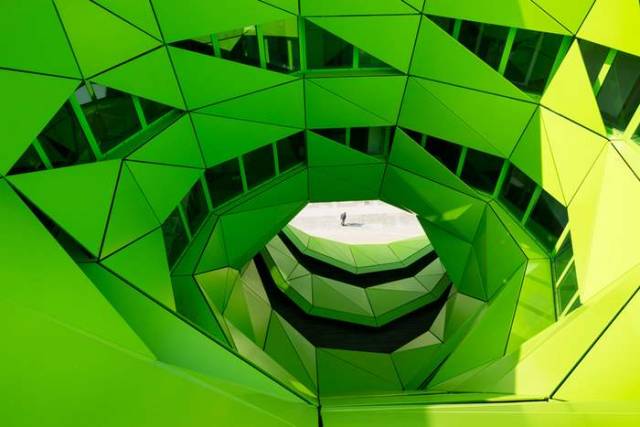 Image ©euronews / JAKOB + MACFARLANE / Nicolas Borel
via Dezeen