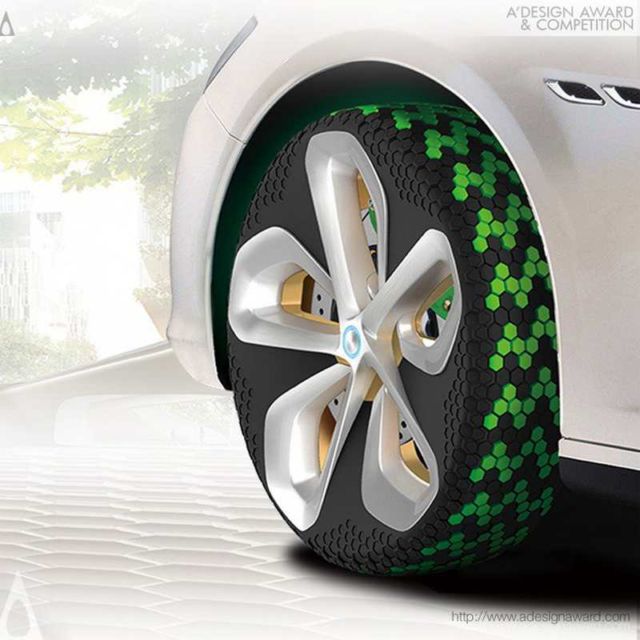 This new type of all-in-one tire wheel, is divited into two parts, the sidewall/cover and the inner block.
Green Hive Tire by Seung-il Choi, Tae-nyun Kim, Hyo-joong, can be used semipermanently by continuously refilling the tread part which is related to life span of tire.
As a tire tread, it maximizes intensity and stability through sturdiness of hexagon structure and outstanding shock absorbing ability.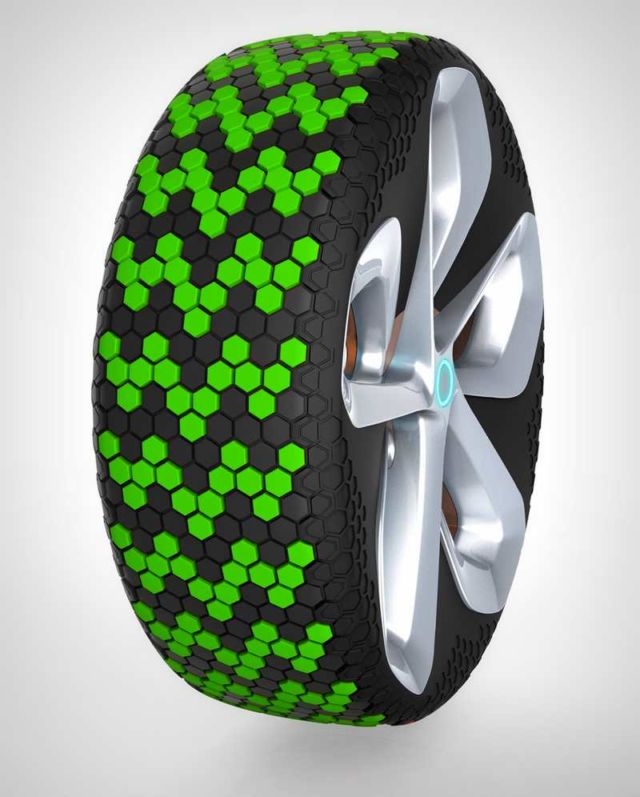 – Replaceable tread compound It applies TPE(Thermoplastic elastomer) which has changeability of formation of plastic in high temperature and elastic of rubber in room temperature at the same time.
-Wheel body of all-in-one tire Body of the product is composed of sidewall and all-in-one wheel.
-Heat internal steel mold Internal metal material mold heats the inserted tread compound and make it flexible. After that, it increases air pressure, so it generates a hexagon tread block to outside of the wheel.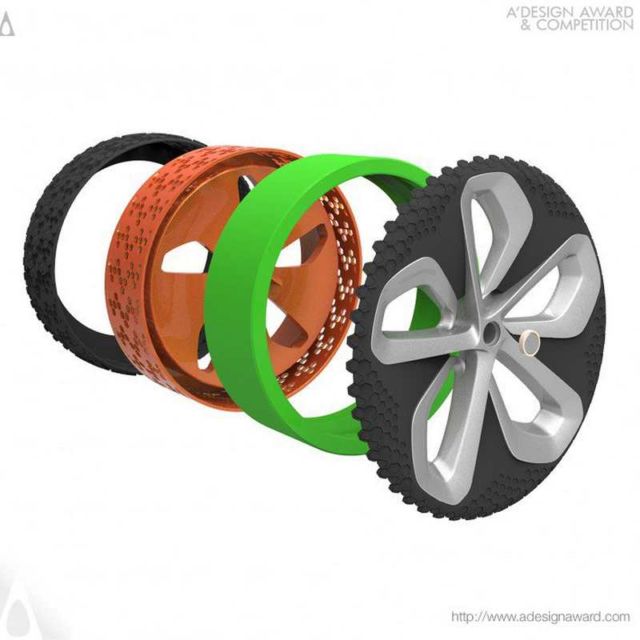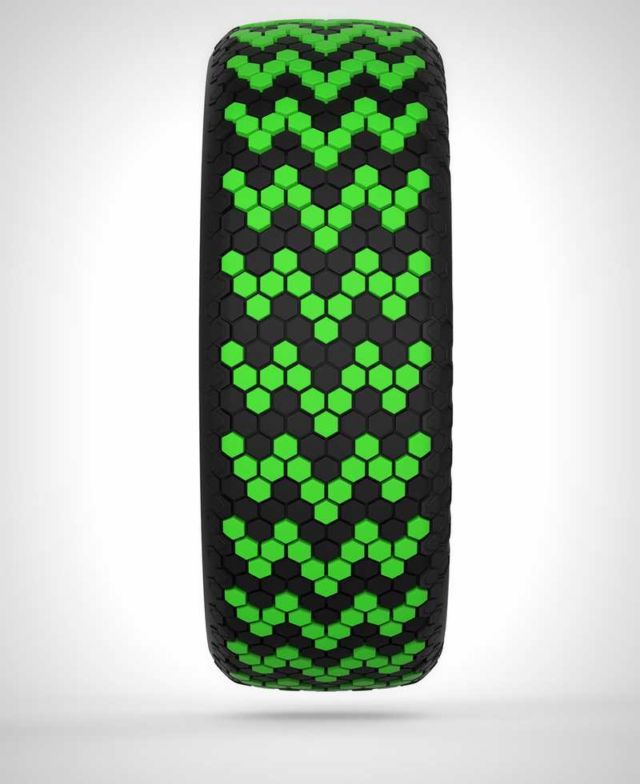 source adesignaward