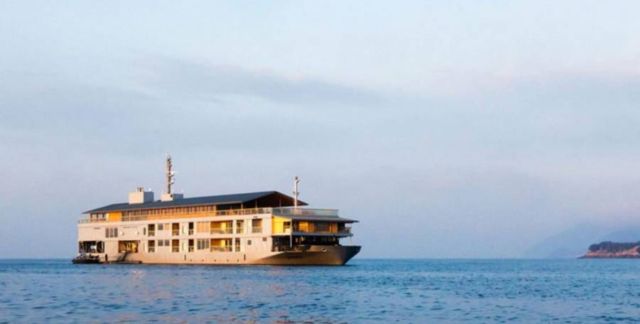 Guntu is a luxury floating hotel traveling Japan's islands.
Guntu is a floating hotel designed by Japanese architect Yasushi Horibe, that takes passengers on a luxury tour in Japan's Seto inland sea.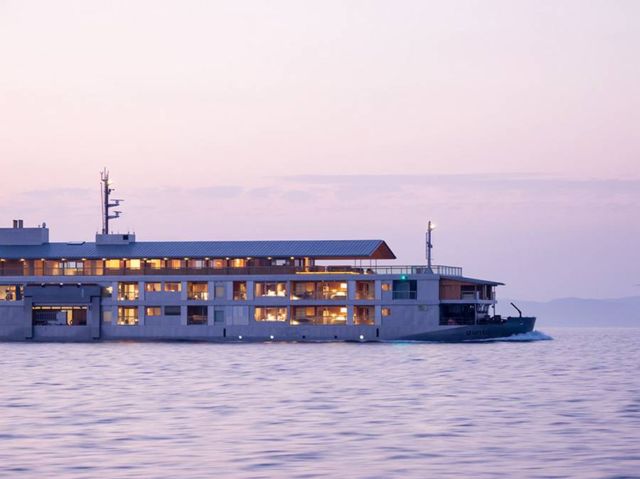 It has a total of 19 two-person rooms with private terraces, offering unique views of the sea and islands.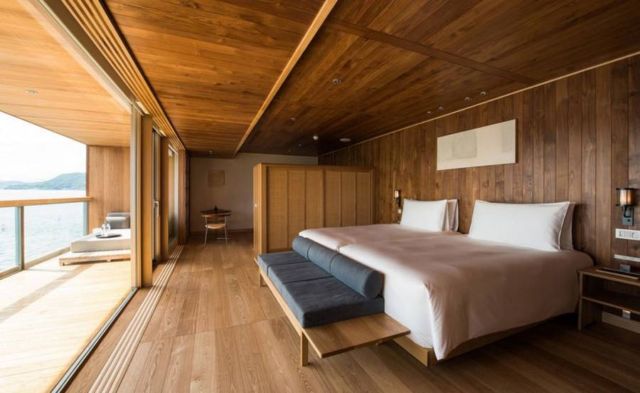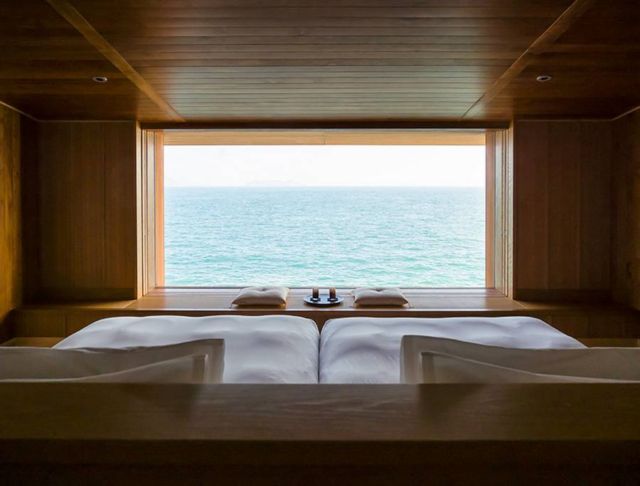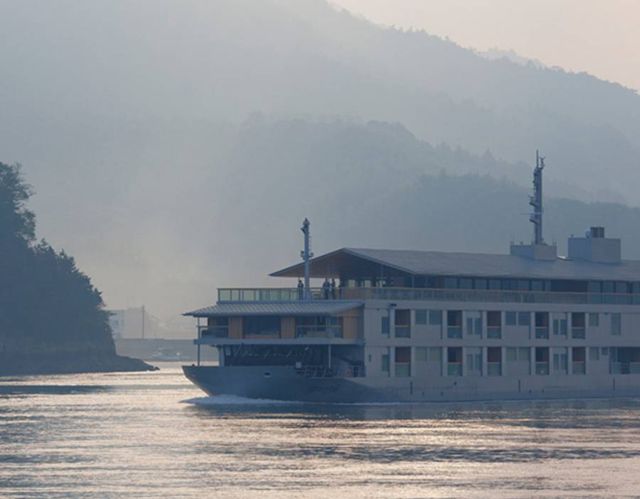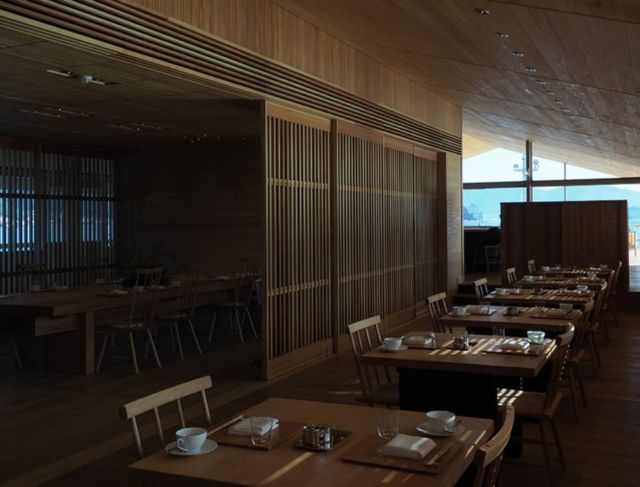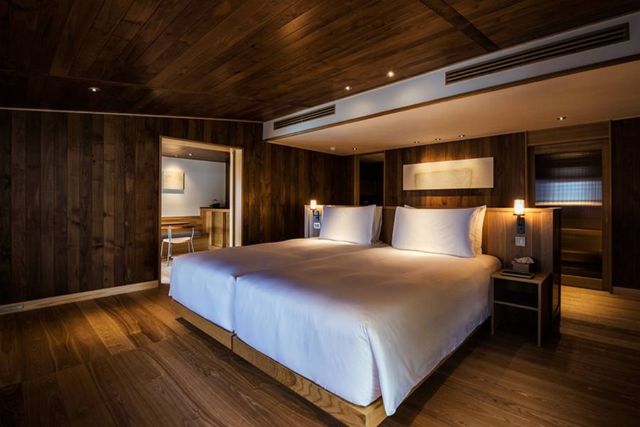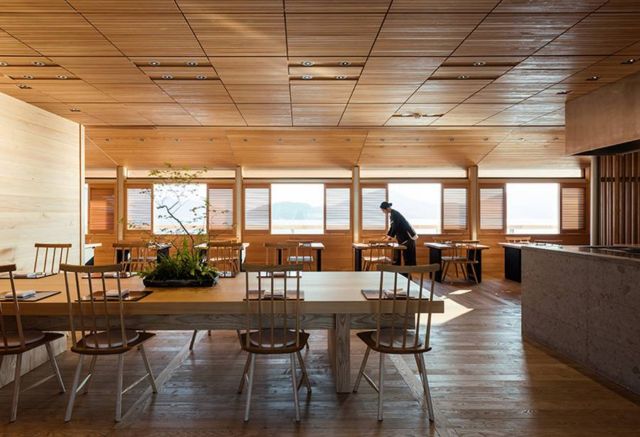 source Guntû