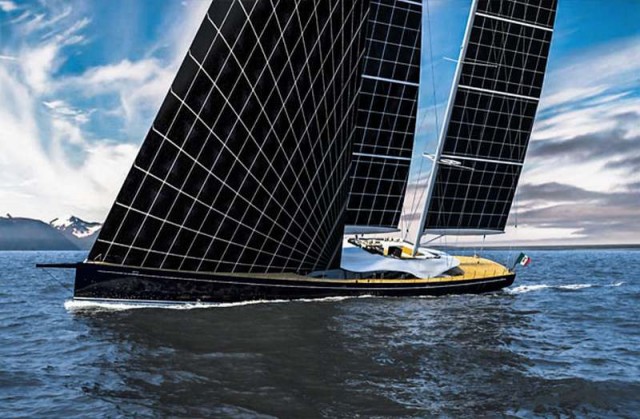 Helios Solar Powered Sailing Yacht concept, developed for Young Designer of the Year 2015 contest, a 55-metres luxury yacht able to explore the world.
The main characteristic of Helios Sailing Yacht by Marco Ferrari and Alberto Franchi, is the sails.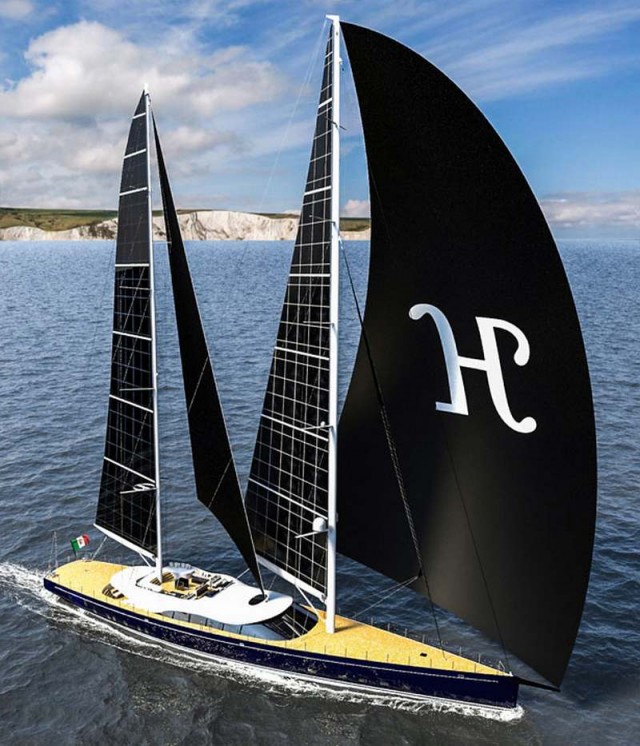 They are composed by flexible solar cells made of silicon, covering a surface of the solar cells (2052 sq. m.) of about 2500 panels. The sails can generate a power of 355 kWh stored in batteries.
Helios is a diesel-electric sailing yacht featuring a lifting keel. It can go by only using electric propulsion.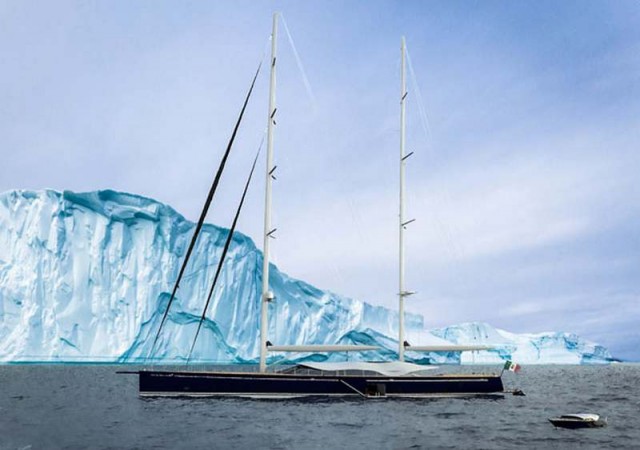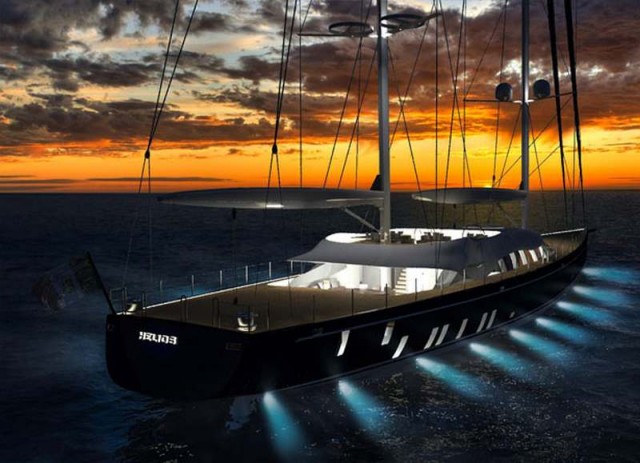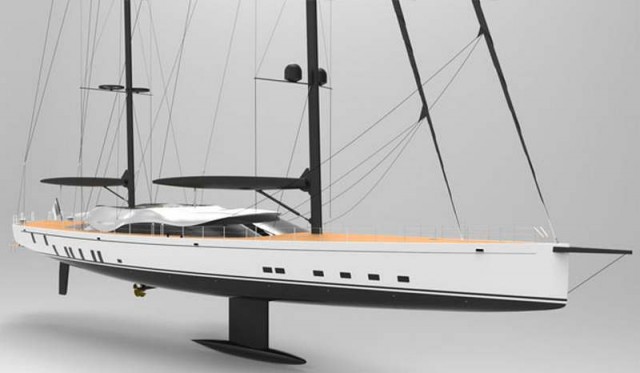 via Tuvie