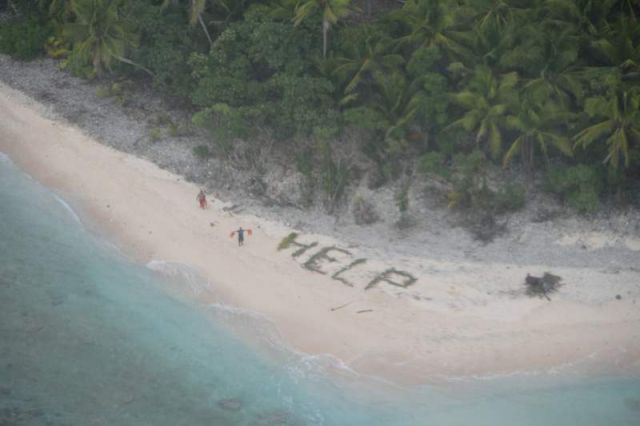 A giant "HELP" sign on the beach, rescue three mariners, from a small island of Fandika.
Three men were rescued from the a small island of Fandika, north of Papua New Guinea, after their skiff capsized, forcing them to swim to the island.
They were saved by U.S. Navy P-8A maritime surveillance aircraft, that was searching the area after the men were reported missing three days before.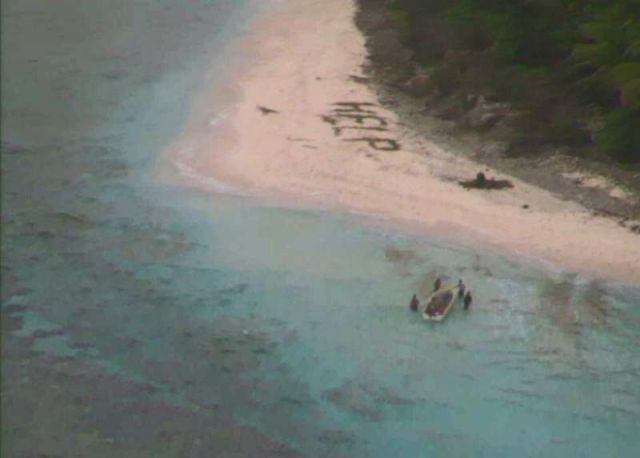 According to a U.S. Coast Guard news release, the plane had only begun the search two hours earlier.
"Our combined efforts coupled with the willingness of many different resources to come together and help, led to the successful rescue of these three men in a very remote part of the Pacific," said Lt. William White, Sector Guam public affairs officer.
Images credit U.S. Navy/Public Domain
3 mariners safe after joint rescue by #USCG @USPacificFleet @US7thFleet @Amver More: https://t.co/g0j8k8f5eu pic.twitter.com/DRcHyBApVQ

— USCG Hawaii Pacific (@USCGHawaiiPac) April 9, 2016