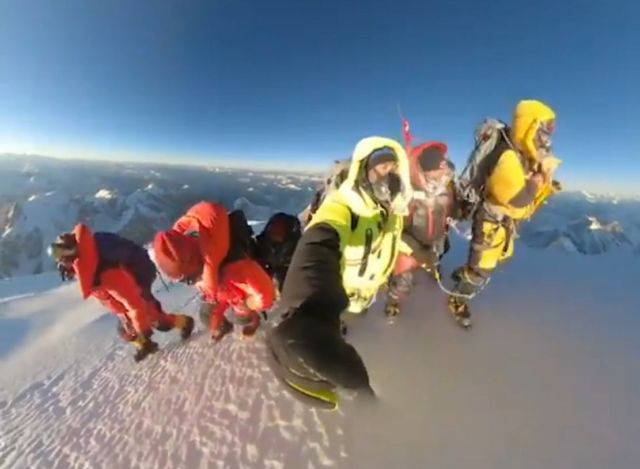 Mount K2, the most deadly peak in the world, was conquered for the first time in the winter, by Nepali mountaineers.
A team of Nepalese climbers have become the first ever to summit K2, world's second highest mountain in winter.
Ten Nepalese climbers on January 16, led by a former Gurkha and British special forces soldier, Nirmal Purja, reached the K2, which had never been conquered during the winter season.
K2, along the Pakistan-China border, the second highest (8,611 meters) peak in the world, is highly challenging – with high winds and sub-zero temperatures.
Brother to brother, shoulder to shoulder, we walked together to the summit whilst singing the Nepali national anthem. We all stopped around 10m before reaching the summit to huddle and make our final steps together as a team to mark this historical feat .. 1/4 #K2winter pic.twitter.com/P2kCwRy1Vn

— Nirmal Purja MBE (@nimsdai) January 24, 2021