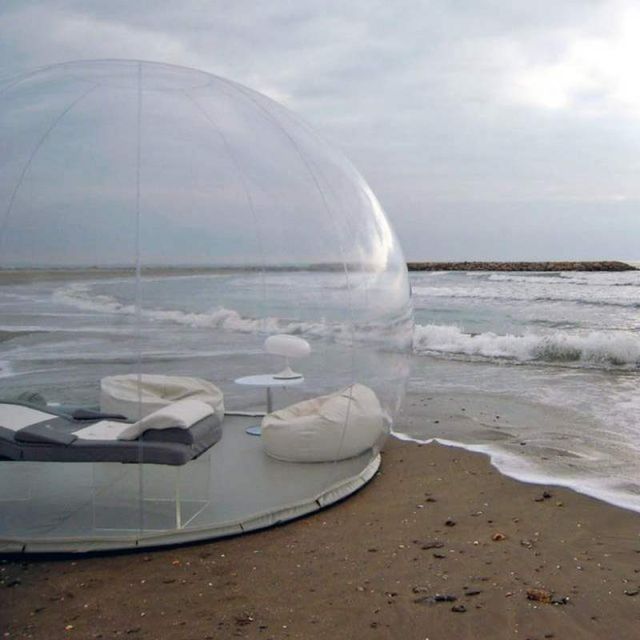 The four meter transparent bubble tent can house two people, lets you sleep under the starry night.
The water-proof and fire retardant HolleywebTM transparent bubble tent, lets you live outside with all the home comforts.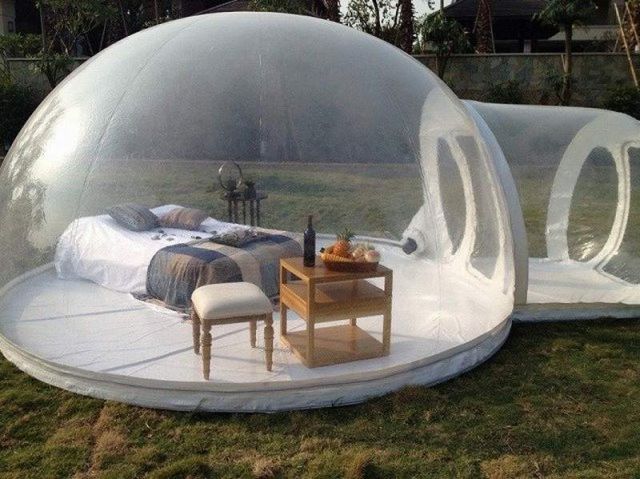 The durable Bubble Tent is made with PVC and PVC tarpaulin material.
It's easy to set up and take down as well as easy for store and transportation.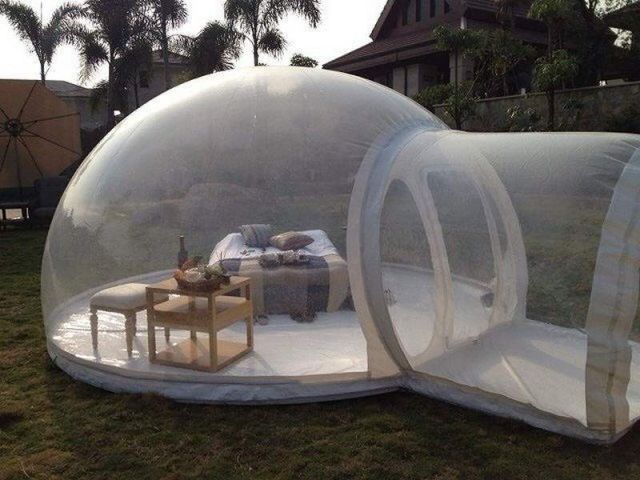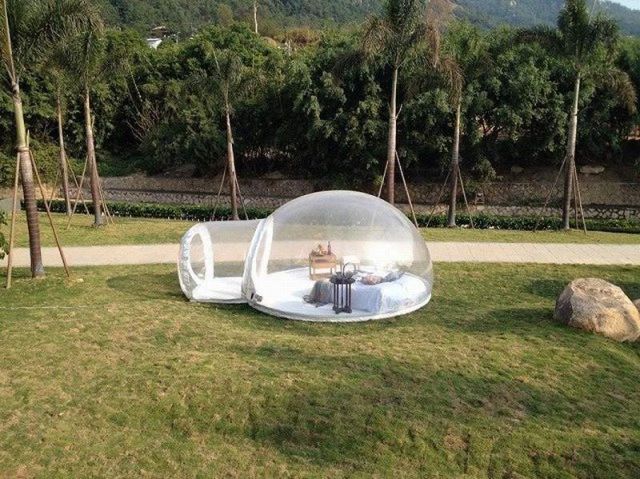 via boredpanda
More info at Amazon