Honda all electric urban EV concept unveiled at the Frankfurt Motor Show.
The Honda urban EV concept, set to be launched within two years, features modern interior environment including wrap-around panoramic dashboard screen.
The electric car is built on a completely new platform, and sets the direction for the technology and design that will appear on a future battery electric Honda production model.
Honda Motor Co. President and CEO, Takahiro Hachigo, said: "
This is not some vision of the distant future; a production version of this car will be here in Europe in 2019."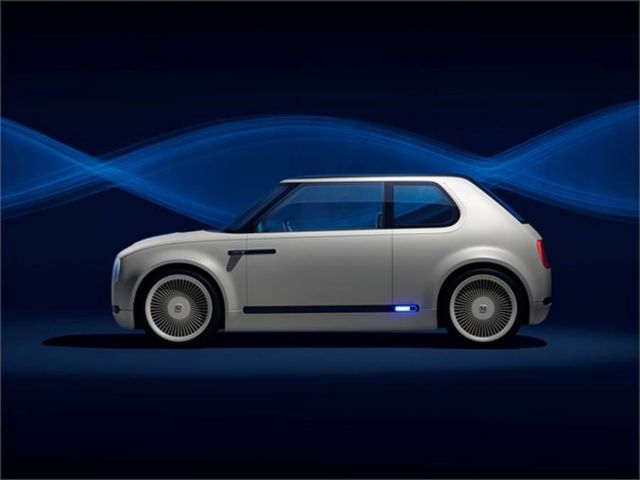 The on-board advanced Honda Automated Network Assistant acts as a personal concierge, which learns from the driver by detecting emotions behind their judgments. It can then apply what it has learnt from the driver's past decisions to make new choices and recommendations.
The driver's outward visibility from the Urban EV Concept is excellent thanks to slim A-pillars and a wide windscreen that appears to sweep around the entire front of the car. Entry and exit from the vehicle is via rear-hinged coach doors. The electric charging cable connection is housed on the bonnet.
Honda's Urban EV Concept can accommodate four occupants, across two bench seats finished in different materials. To create a lounge feeling, the front row is upholstered with natural grey fabric, with the seat backs, squabs and arm rests embellished with contemporary wood finish accents. The seatbelts for the rear bench are fixed in the middle of the seat, allowing the belt to retract out of the way before a passenger exits the car.
source Honda