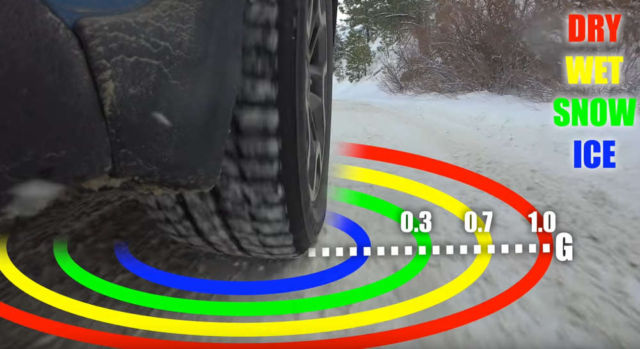 Everything you need to know about driving in the snow.  How winter tires work.
Driving in the snow results in less grip, which ultimately means you need to change your driving behaviors to make sure you maintain control of the vehicle.
This video explores the ideas of different driving conditions, and how each of these driving conditions affect the overall grip of a vehicle. We'll also look at how stopping distances and cornering speeds will be changed by various road conditions, such as dry, wet, snow, or ice.
[Youtube]