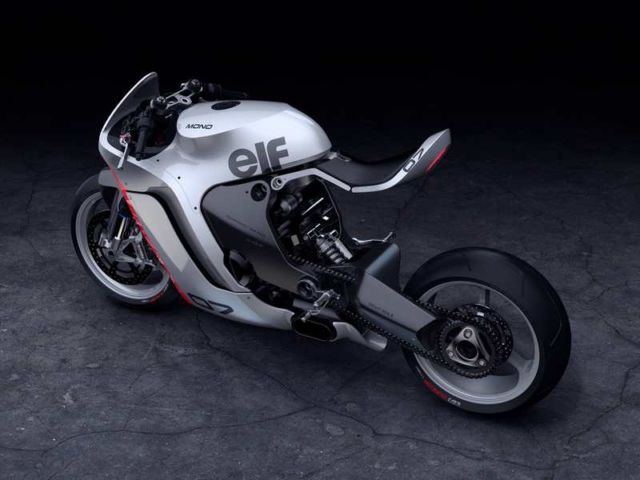 Mono Racr motorcycle has a retro-modern design aesthetic, combining the latest race bike technologies, with track-proven frame/steering geometry, component set-up and aerodynamics.
Huge Moto Mono Racr virtual bike, build with a minimalist design philosophy at the core. Powered by a 1000cc Honda in-line 4 cylinder motor.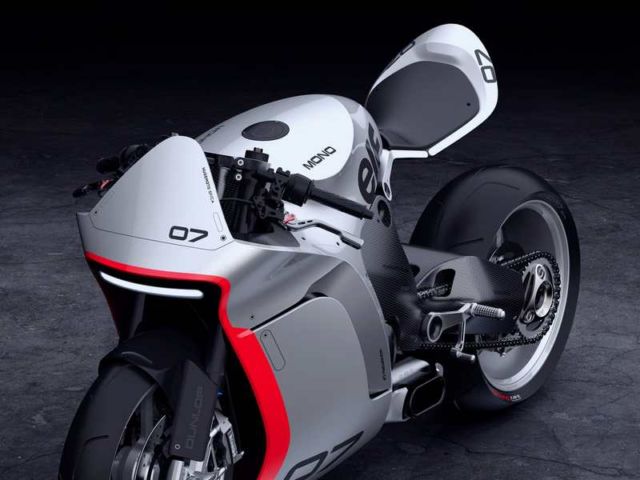 An approach borrowing from the past when race-bike components were raw and purposeful and bodywork flowed simply with sublime, aero-driven surfacing.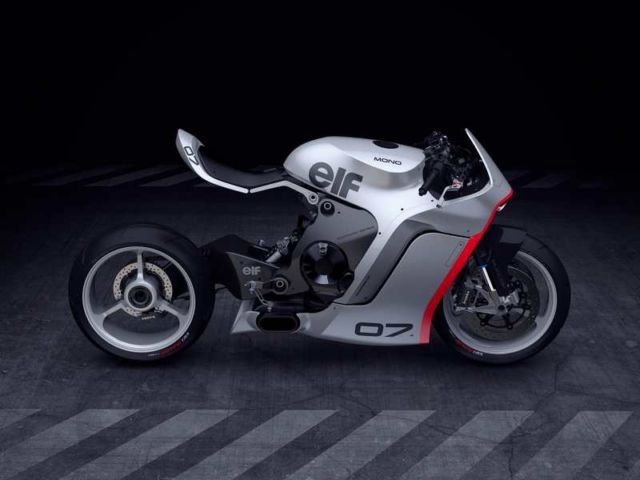 It seems that many of today's modern sportbikes have gone a bit overboard with chaotic surfacing and superficial details. Bike manufacturers burdened by the need to out-do themselves (as well as standout among evenly matched competitors) year after year appears to have driven much of the over-the-top aesthetics you see today.