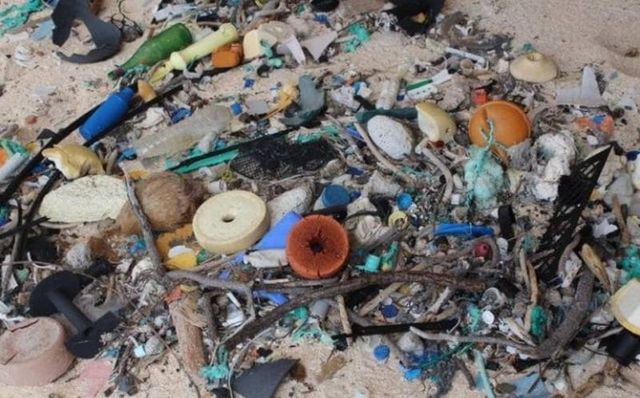 Humans produced 9.1 billion tons of plastic since 1950. This is enough to cover Manhattan in two miles of waste.
Shocking figures demonstrating the amount of plastic in Earth
The produced 9.1 billion tons of plastic weighing equivalent of one billion elephants.
Above, plastic washed up on Henderson Island in the south Pacific.  Credit Institute for Marine and Antarctic Studies
According to the study published the journal Science Advances:
"As of 2015, approximately 6300 Mt of plastic waste had been generated, around 9% of which had been recycled, 12% was incinerated, and 79% was accumulated in landfills or the natural environment. If current production and waste management trends continue, roughly 12,000 Mt of plastic waste will be in landfills or in the natural environment by 2050."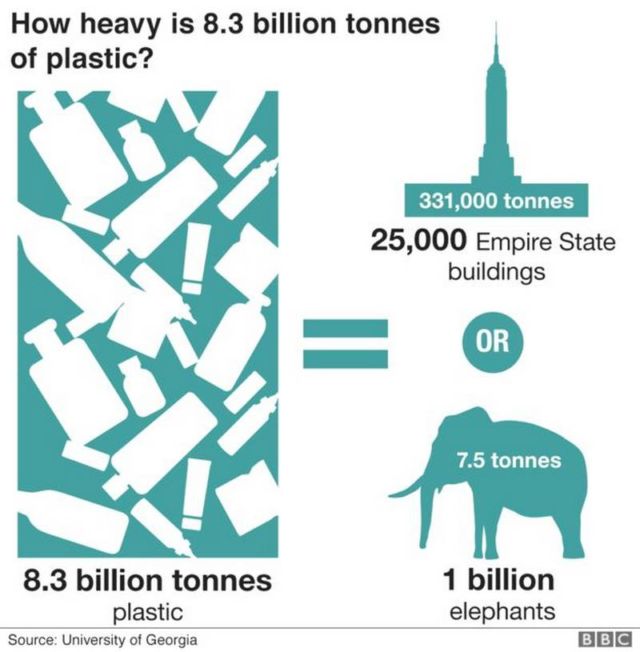 Credit University of Georgia
Dr Roland Geyer, lead author of the paper and associate professor in University of California, said:
"Roughly half of all the steel we make goes into construction, so it will have decades of use – plastic is the opposite.
Half of all plastics become waste after four or fewer years of use."
source Recycle Now