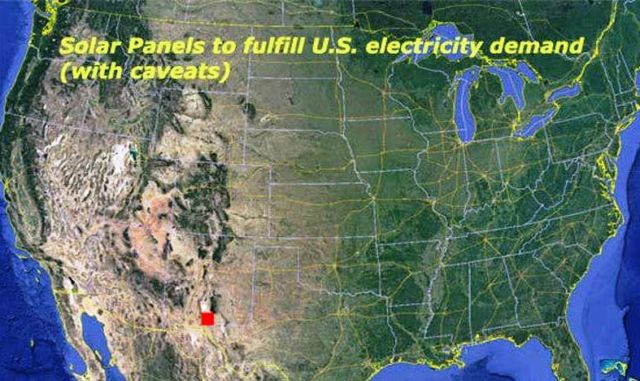 Elon Musk unveiled a workable plan for transitioning the entire U.S. on solar energy.
"The sun is a giant fusion reactor in the sky."
Elon Musk explained about how little real estate is required to power the country.
Above, the area needed in solar panels to power the U.S.
A small part of Nevada or Texas or Utah, about 100 miles by 100 miles of solar panels, is enough to power the entire United States.
The closing plenary introduces the new NGA Chair, Nevada Governor Brian Sandoval and his "Ahead of the Curve" initiative, and features the official NGA 2017 Summer Meeting interview with Elon Musk, CEO of Tesla and SpaceX (starting @ 23:27).
via inhabitat