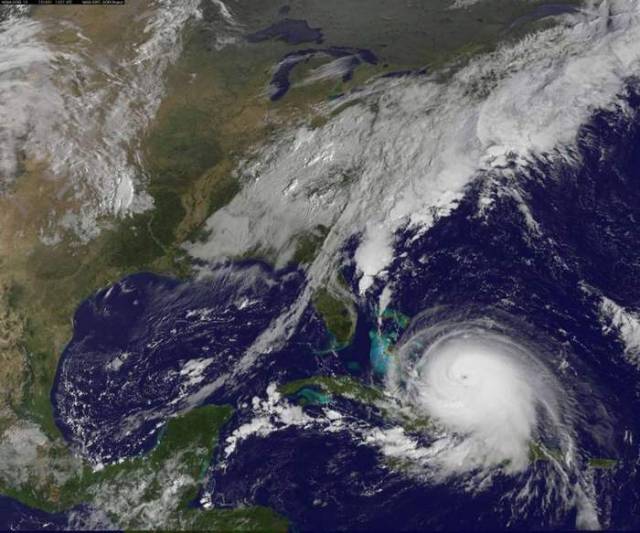 Hurricane Joaquin is a category 4 hurricane with more than 115 MPH winds, and all indications point toward strengthening over Bahamas.
Above: Hurricane Joaquin over Bahamas on October 1.   Credit NASA/NOAA GOES Project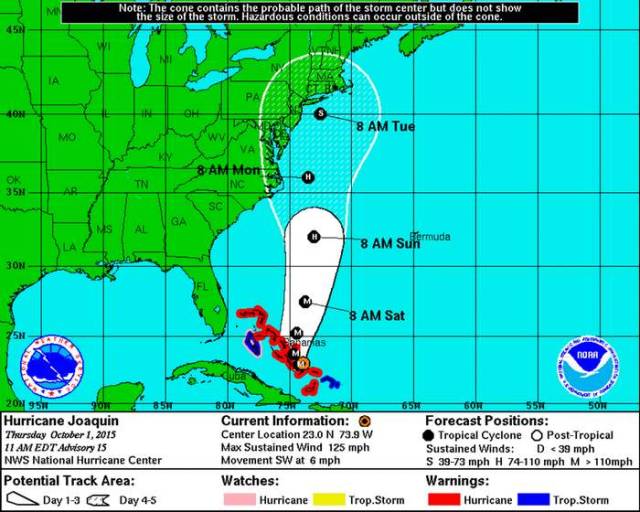 According to the National Weather Service, this graphic "shows an approximate representation of coastal areas under a hurricane warning (red), hurricane watch (pink), tropical storm warning (blue) and tropical storm watch (yellow)." However, as the NHC is clear to also point out: "NHC tropical cyclone forecast tracks can be in error," so this map shouldn't be read as definitive, or even necessarily accurate once new information is gathered about the storm.   Credit NOAA

NOAA says that if a Category 4 hurricane makes landfall:
Catastrophic damage will occur: Well-built framed homes can sustain severe damage with loss of most of the roof structure and/or some exterior walls. Most trees will be snapped or uprooted and power poles downed. Fallen trees and power poles will isolate residential areas. Power outages will last weeks to possibly months. Most of the area will be uninhabitable for weeks or months.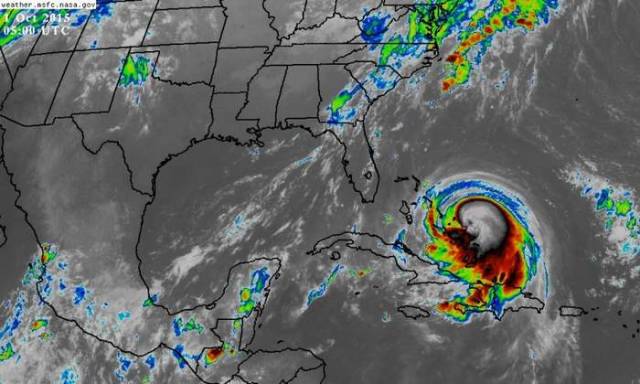 Credit NOAA
Based on recon data and satellite, this will likely be upgraded to a cat 4 at 11AM pic.twitter.com/aPg2FOXyrv

— Radical Weather (@Occuweather) October 1, 2015
source National Weather Service