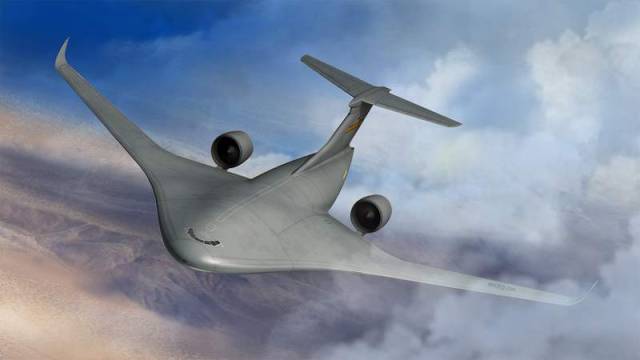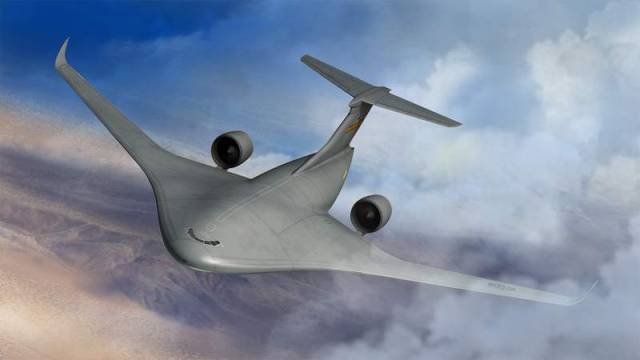 The Hybrid Wing Body designed by Lockheed Martin Aeronautics with great improvement in efficiency on existing transports, is moving forward in development.
Images credit Lockheed Martin
The twin-engine Lockheed Martin Hybrid Wing Body (HWB), designed to take off in less than 6,500 ft. and fly 3,200 nm carrying 220,000 lb. of payload. The plane will consume 70% less fuel than the Boeing C-17, thanks to a combination of better aerodynamics, more efficient turbofan engines mounted over aircraft's upper trailing edge and lighter structures.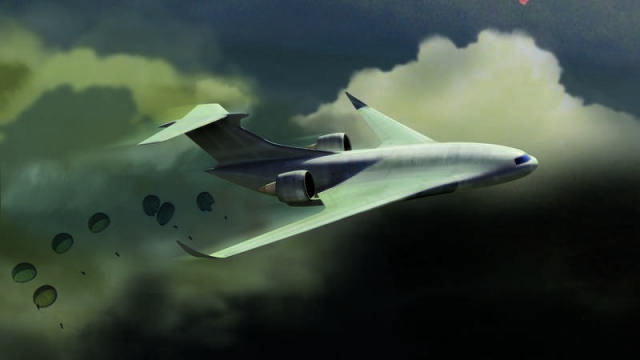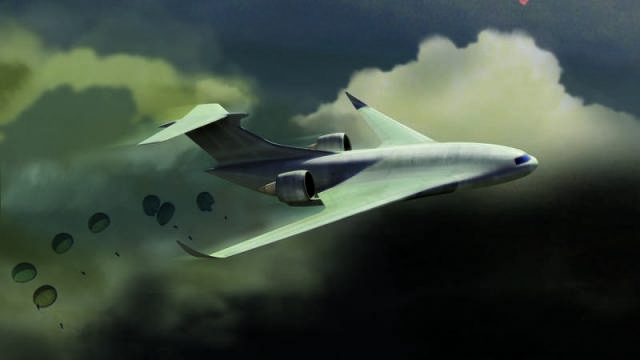 A Hybrid Wing Body aircraft could be in service by 2035.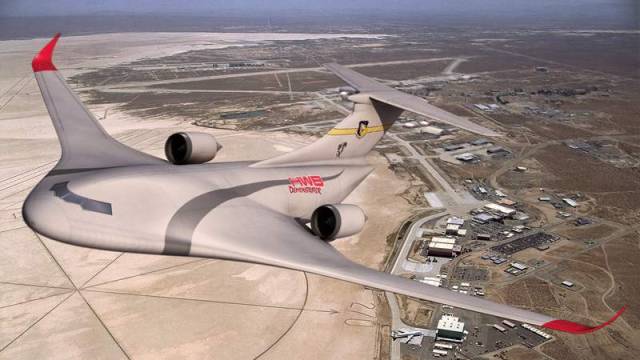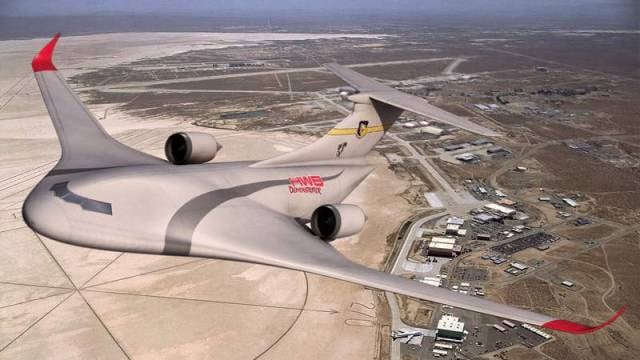 Rick Hooker, an aeronautical engineer at Lockheed Martin, said:
"We use mature technologies to be affordable and could build it today."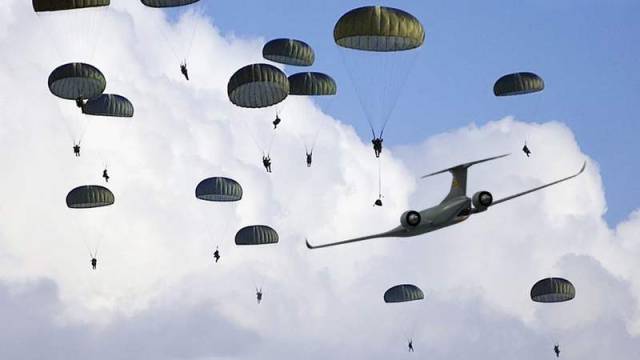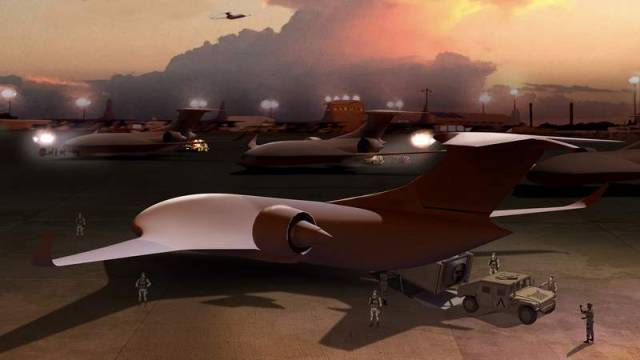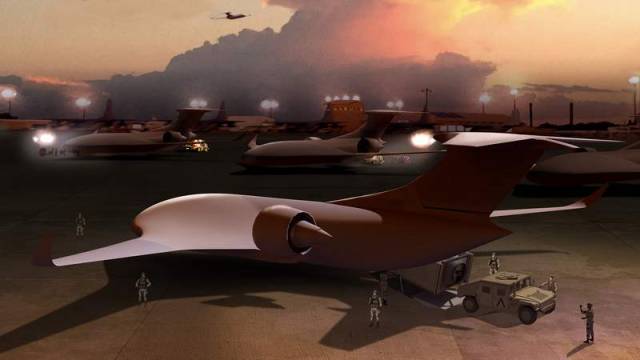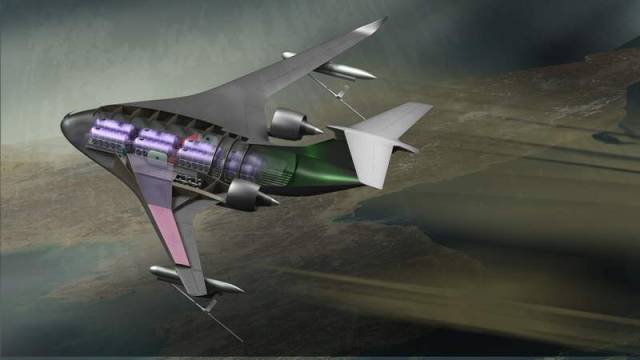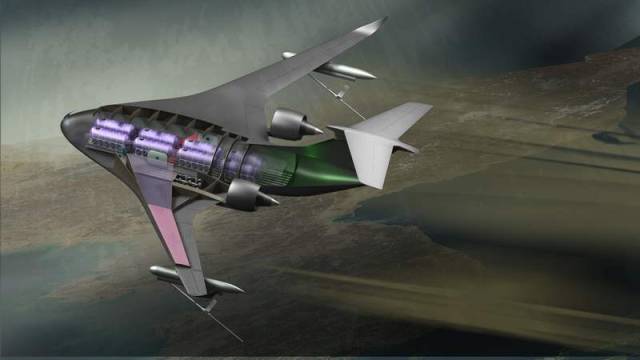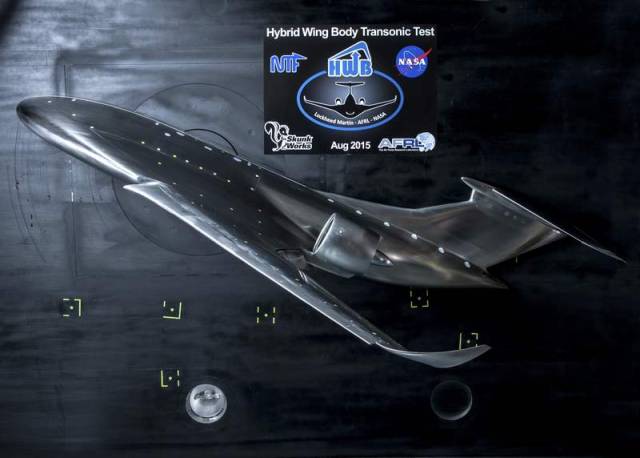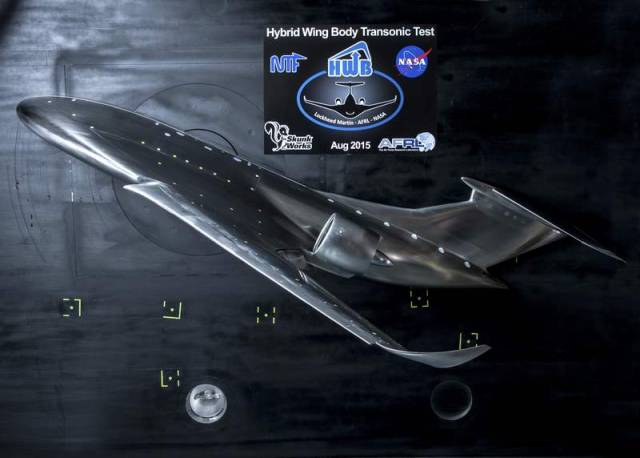 via aviationweek