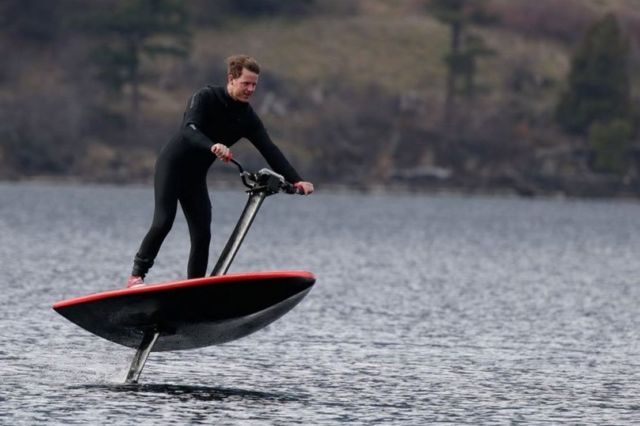 The HydroFlyer is the world's most advanced eFoil, a mix between a hoverboard, a jet ski, a surfboard and flying.
With speed settings that range from mild to wild, the HydroFlyer was designed for beginners and professional thrill-seekers alike. It's the perfect balance of speed, excitement, usability, and safety.
It features etachable Handlebars – Detachable handlebars allows for 4 points of contact instead of 2, making it easier to balance and shortening the learning curve for beginners considerably. Riders can choose to detach to ´Surf Style´ like a normal eFoil.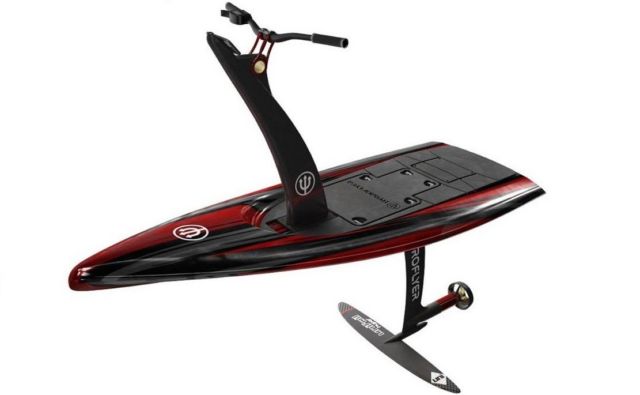 Safety Foil – Unifoils Patented "Safety Foil" technology features a soft rubber edged safety wing and mast. Protects rider and equipment with up to 5x the impact shock absorption of a normal carbon wing, for a safer ride.
Customized Artwork – No two eFoils should have to look the same. The HydroFlyer is fully customizable. Work with our in-house designers to personalize the look and feel of your ride.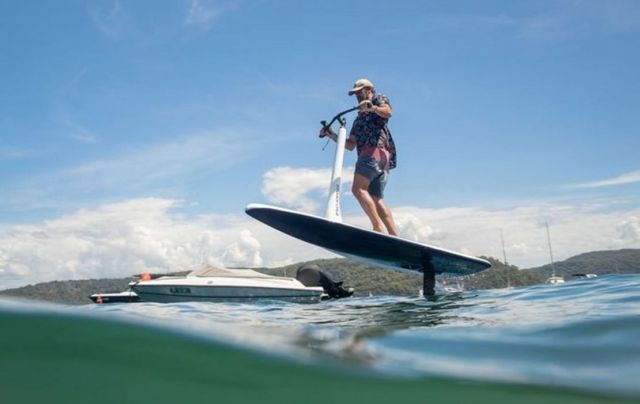 Fully Modular Rapid Connect System – All our parts are interchangeable to allow experimentation with different wing, board and mast setups. The possibilities are endless.
Stabilized Board Design – Stabilized board design reduces drag and minimizes side to side rock, making it easier to balance. Less wipeouts = more fun.
source Hydroflyer