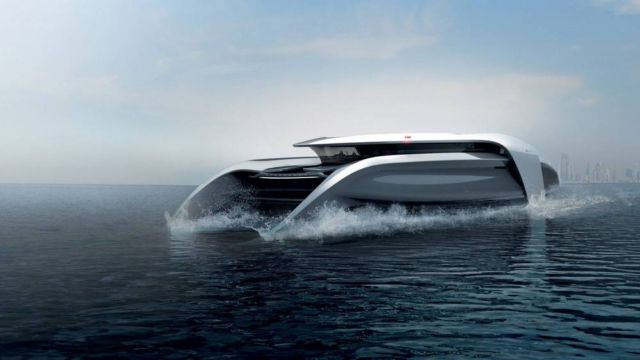 Hydropace electric hydrofoil catamaran concept, envisions what water transport in the year 2030 could look like.
Hydropace hydrofoil catamaran designed by Royal College of Art graduate Cas Dahmen, is specifically designed for urbanised coastal areas such as the United Arabic Emirates.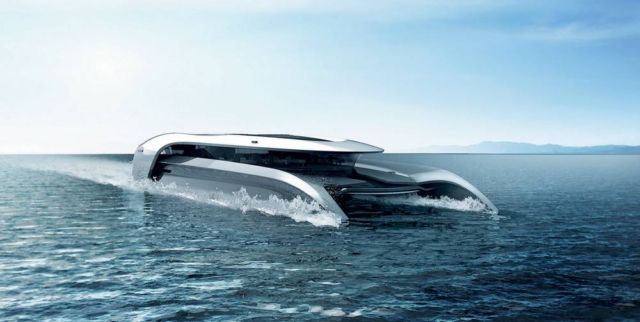 It aims to be the ultimate premium commuting vehicle that offers a way to travel past congested areas.