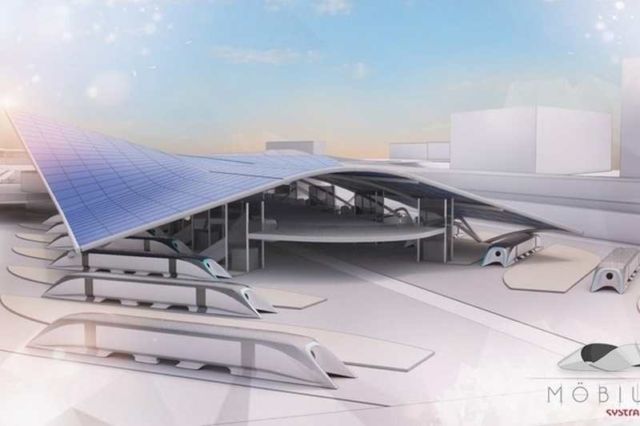 UAE plans to make high-speed Hyperloop connection, from Dubai to Fujairah in 10 minutes.
Elon Musk is hopping to make the connection from Dubai to Fujairah by Hyperloop, at top speeds of 1,220 kph (760 mph), a reality by 2020.
Above, Mobius, a team from French transport contractor Systra, was named the winner, for their design of three Hyperloop high-speed tube terminals.  Credit Dubai Future Foundation
Partnered with Los Angeles-based Hyperloop One, Dubai is examining now how much a Hyperloop network would cost.
According to the company, the 67 miles from Dubai to Fujairah, could be traveled in just 10 minutes.
CEO of Dubai Future Foundation, Saif al-Aleeli, said:
"Imagine that you can live in Riyadh, work in Dubai, have your dinner in Abu Dhabi and watch a movie in Qatar.
Dubai is trying, as a mission, to prove that concept."
via dailymail