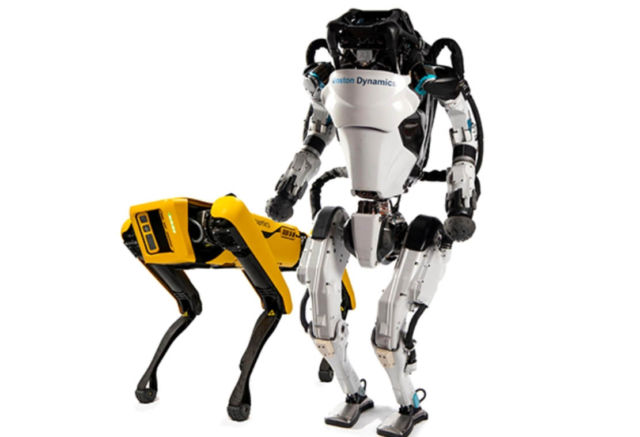 Hyundai Motors has spent almost $1 billion dollars to buy Boston Dynamics company.
News about the acquisition was first reported by The Korea Economic Daily, which reported the deal is for $921 million.
The company was first acquired by Google in 2013 who, four years later, sold it to the Japanese SoftBank Group in 2017.
Boston Dynamics 3 years agovintroduced the humanoid robot Atlas. Spot, four-legged robot that can trot, climb stairs and open doors, unveiled in 2015.
Hyundai Motors has shown interest in automated technology and robotics over the past years.
Image credit Boston Dynamics