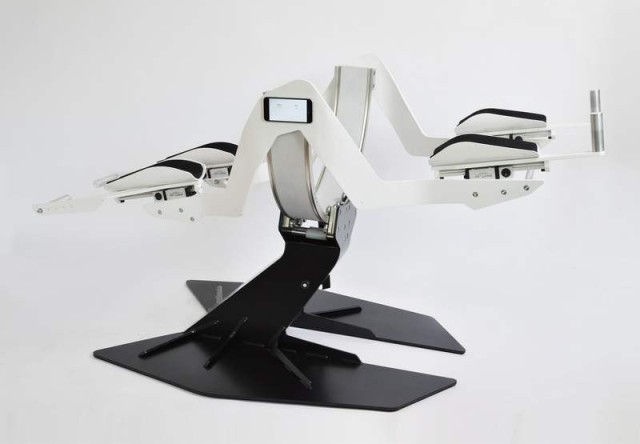 Icaros exceptionally designed equipment with a virtual reality headset, combines your workout with a unique flying experience.
Images credit HYVE
Icaros home gym designed by HYVE, works with a virtual reality headset, that can imitate flying, roller coasters and visits to other planets, while burning calories.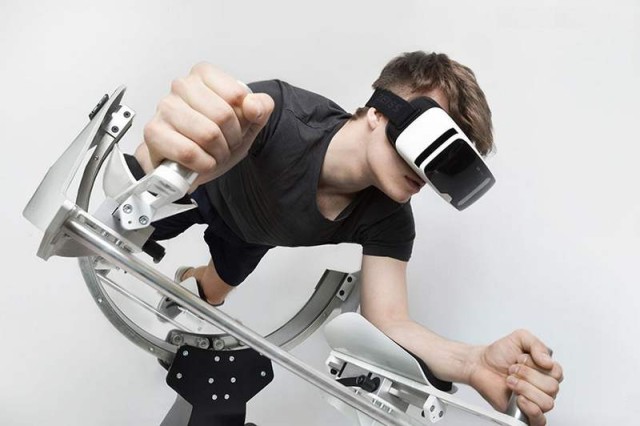 Icaros is a new fitness and gaming device. With it you train your body and your mind. Simply with your movements on the Icaros you control and determine the flight path or diving path in the game. It sounds quite easy and so it is – but it needs a little exercise not to crash. Once you have it, you'll never want to walk again.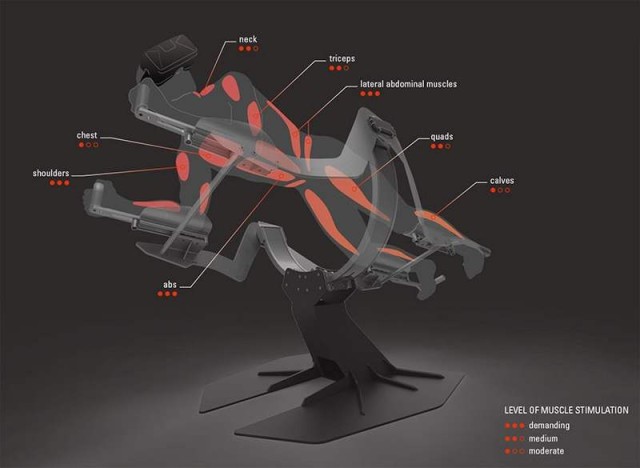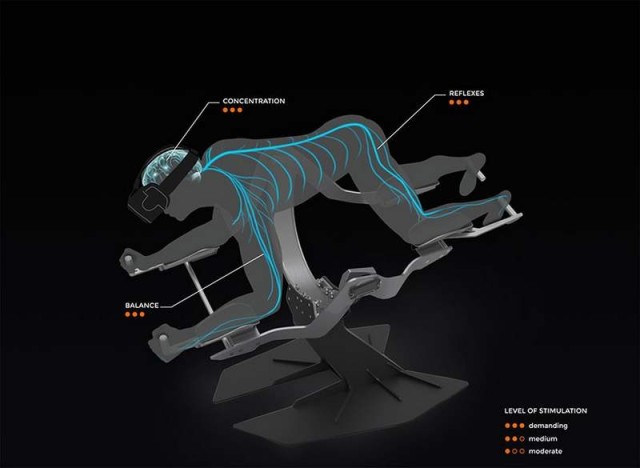 via gizmodo
source HYVE,