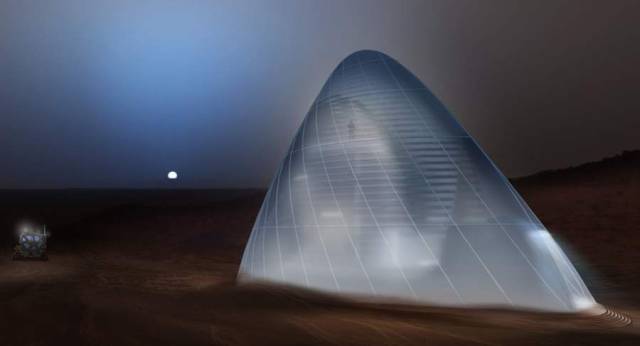 Ice House, a 3D-printed ice shell structure constructed from water on Mars, took last week the first prize in NASA's 3D Printed Habitat Challenge Design Competition.
Images credit Ice House
Ice House is born from the imperative to bring light and a connection to the outdoors into the vocabulary of Martian architecture – to create protected space in which the mind and body will not just survive, but thrive. With water as the core resource for future outposts on extraterrestrial bodies, NASA has taken a "follow the water" approach to exploration; Ice House extends that concept to construction.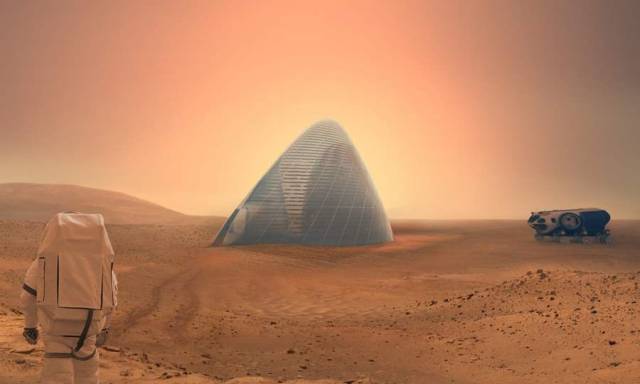 The innovative structure draws on the abundance of water and persistently low temperatures in Mars' northern latitudes to create a multi-layered pressurized radiation shell of ice that encloses a lander habitat and gardens within. A unique 3D printing technique harnesses the physics of water and its phase transition to construct ICE HOUSE.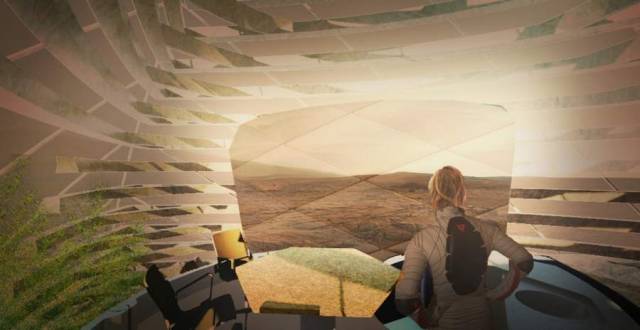 SEArch / Clouds AO: with ties to Pratt Institute, Carnegie Mellon University, Columbia University, Princeton University, and Parsons School of Design, is comprised of 8 designers: Christina Ciardullo, Kelsey Lents, Jeffrey Montes, Michael Morris and Melodie Yashar of SEArch, and Ostap Rudakevych, Masayuki Sono, and Yuko Sono of Clouds AO.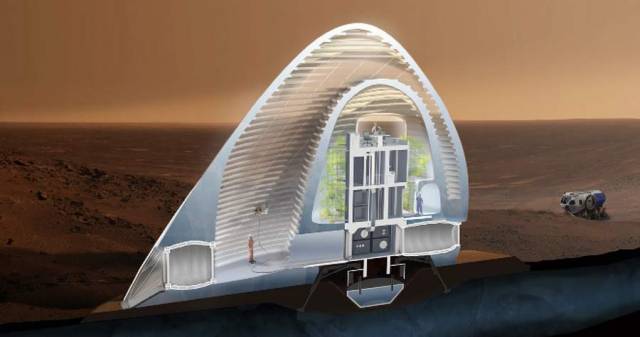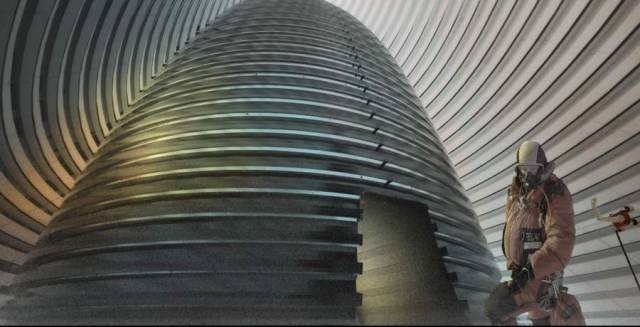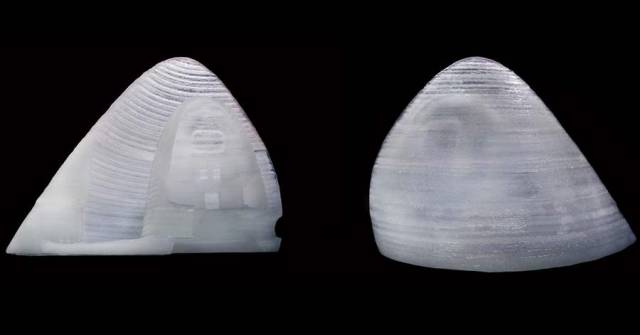 source Ice House