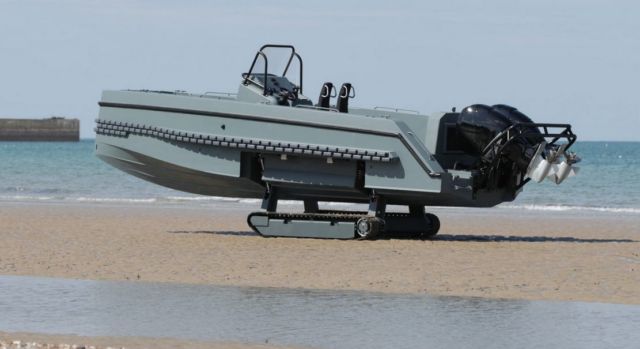 Iguana Pro Interceptor amphibious craft, a land based boat for sea security operations.
The new Iguana Pro Interceptor, is a fast, versatile and rugged amphibious craft.
This 10m boat is made for applications such as border surveillance, port security, high speed interception and law enforcement operations.
The unique amphibious capability of this boat opens a new era. Iguana Pro are fast and efficient boats riding at speeds up to 50 knots and have the capability to land. The singular mobility system is driving on a pair of rubber tracks enabling unparalleled adeptness on all terrains. By pressing a button, it only takes 8 seconds to shift the landing gear. Performance is the core of Iguana Pro.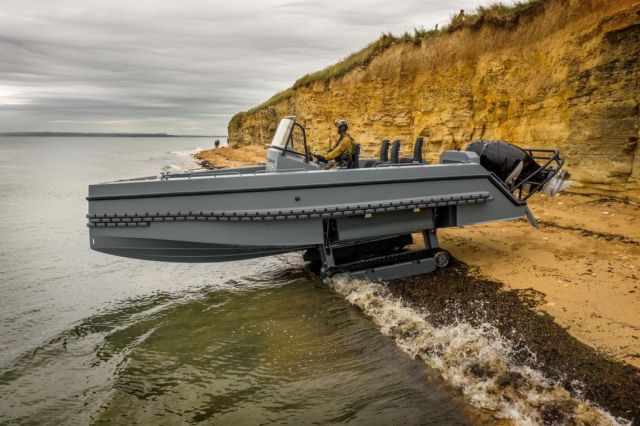 Built with sheer simplicity and fitted with the very last technology, the powertrain architecture is developed specifically to be both efficient and extremely resistant. Hydraulic propulsion combined with simple mechanisms provides long-term operation and easy maintenance.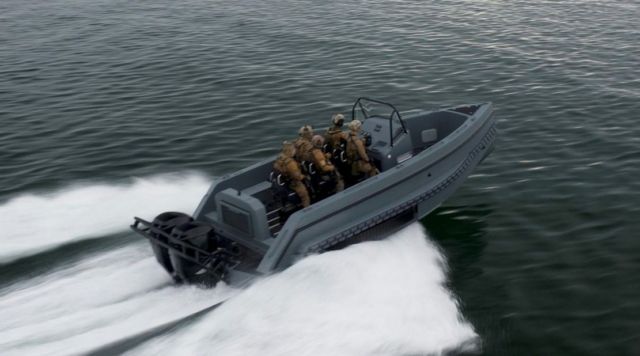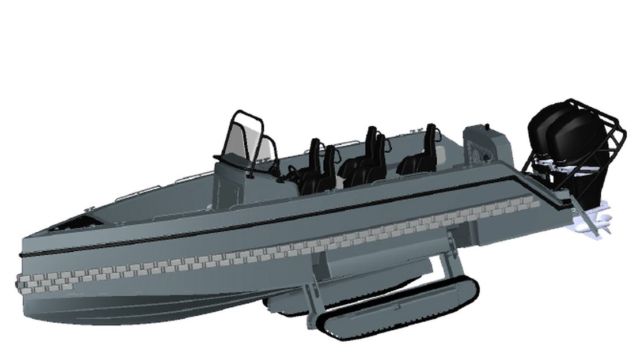 source Iguana Yachts