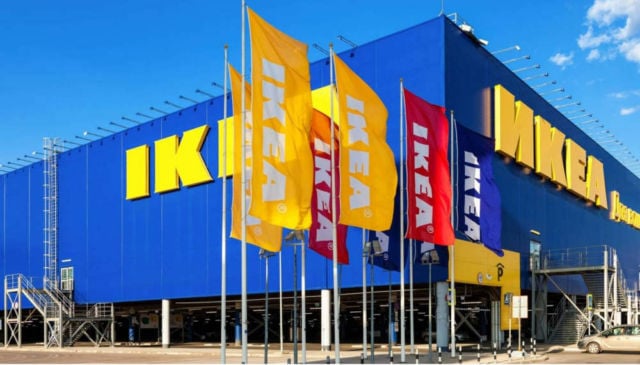 IKEA is planing to produce more energy than it consumes, starting next year.
IKEA expects to be climate-positive which means reducing more emissions than it puts out by 2030.
From the press release:
The IKEA climate footprint and responsibility stretches across the entire lifecycle of our products – from the extraction of materials, the stores and touchpoints where we meet our customers to the use and end-of-life of our products.
IKEA is tackling climate change on all levels of the business, across the entire value chain. To become climate positive means reducing moregreenhouse gas emissions than our total value chain emits while growing the IKEA business. We will not rely on carbon offsetting but store carbon in land, plants and products.
We have a big responsibility – and an opportunity – to make a positive difference and contribute towards limiting global warming. We can have a huge positive impact on people, planet and society through our size and full value chain approach.
Only a combination of bold targets and actions can accelerate the big changes – but we are optimistic about the future. From our history, we know that challenges can become opportunities and lead to great innovations.
A change will only be possible if we engage and work together with others, share knowledge and co-create solutions. Throughout the history of IKEA, partnerships and collaborations have always been a cornerstone of the IKEA way of working, and the work to become climate positive is no exception.
We rely on collaboration and a close partnership with our more than 1,000 suppliers and many millions of customers.
source IKEA