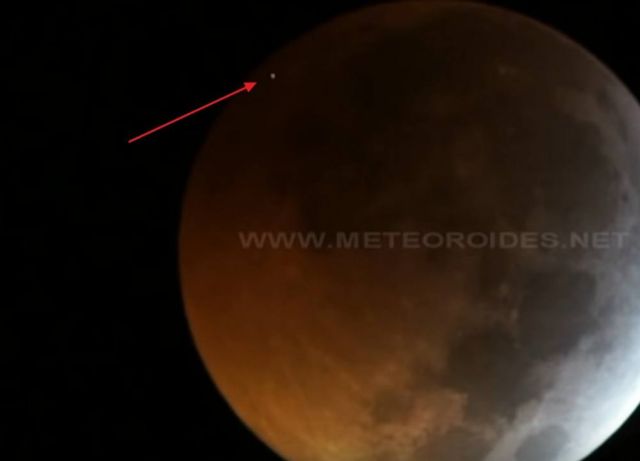 These images correspond to a lunar impact flash spotted by the telescopes operating in the framework of the MIDAS survey on Jan 21.
The impact by lucky photographer Jamie Cooper, took place during the totality phase of the lunar eclipse at 4:41:38 universal time (23:41:38 US eastern time).
The flash was produced by a rock (a meteoroid) that hit the lunar ground.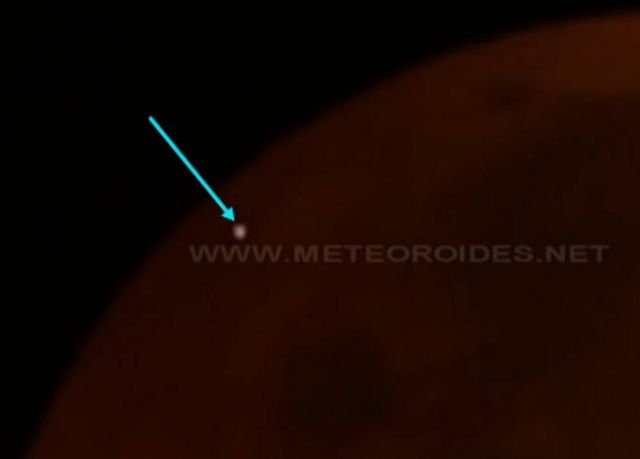 [Youtube]