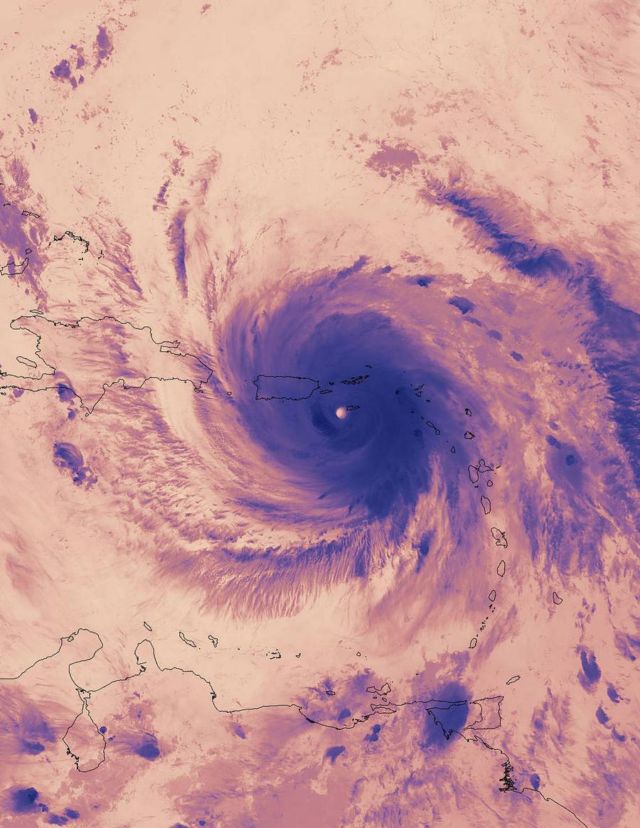 Suomi NPP Satellite captures this impressive thermal image of hurricane Maria.
The Visible Infrared Imaging Radiometer Suite (VIIRS) instrument on NASA-NOAA's Suomi NPP satellite captured a thermal image of Hurricane Maria on Sept. 20, 2017, at 2:12 a.m. EDT (0612 UTC).
The image showed very cold cloud top temperatures in the powerful thunderstorms in Maria's eyewall. At the time, Maria's eye was just east of the American Virgin Islands, and its northwestern quadrant stretched over Puerto Rico.
Image credit NASA Goddard Rapid Response Team