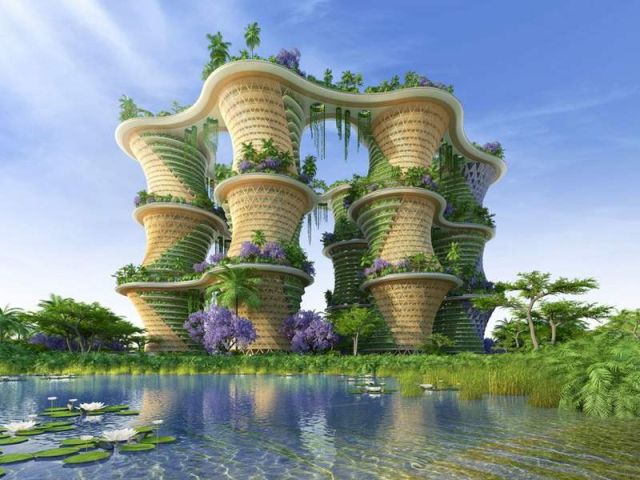 'Hyperions' is a futuristic sustainable agro-ecosystem project, created around wooden and timber towers
'Hyperions' developed by Vincent Callebaut Architectures,is a sustainable agro-ecosystem resisting climate change, grow up around wooden and timber towers, in New Delhi, India.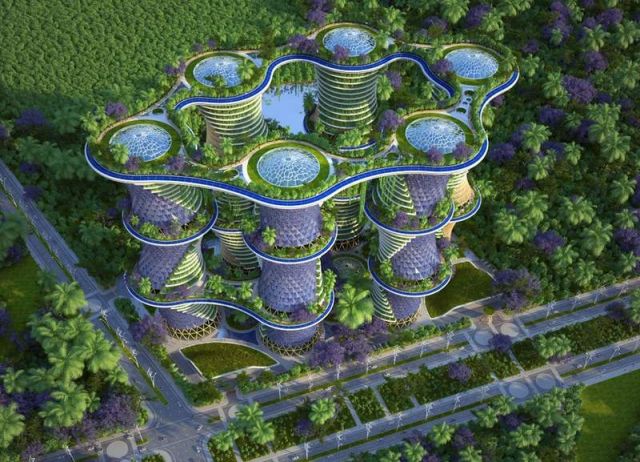 The project is made is made of six, 36-story high, garden towers, containing residential and office spaces.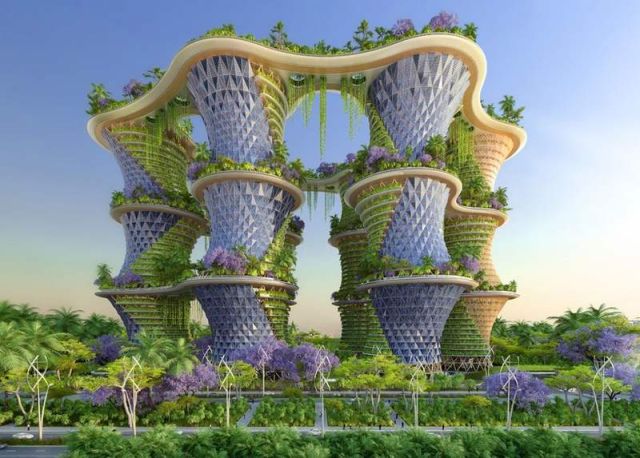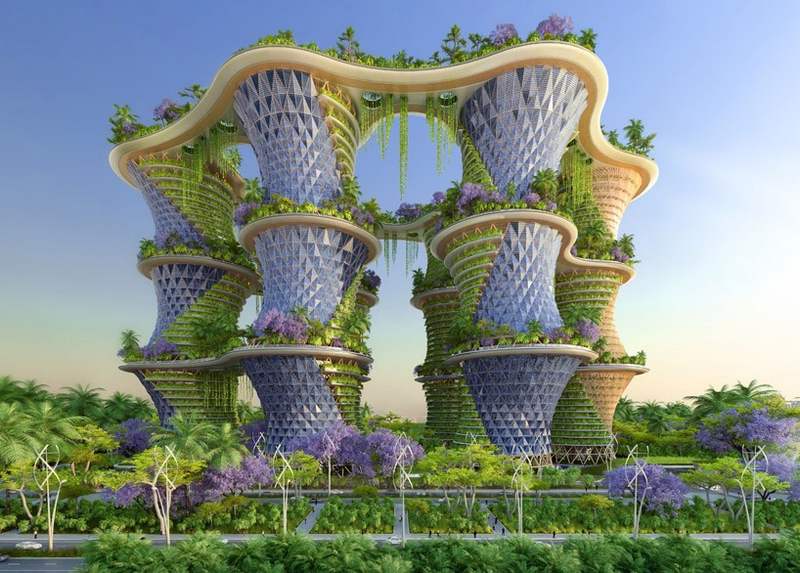 Housing (mainly 2 & 3 BHK), offices, co-working spaces, fab labs, gymnasiums, community orchards & food gardens, phytopurification lagoons, etc.