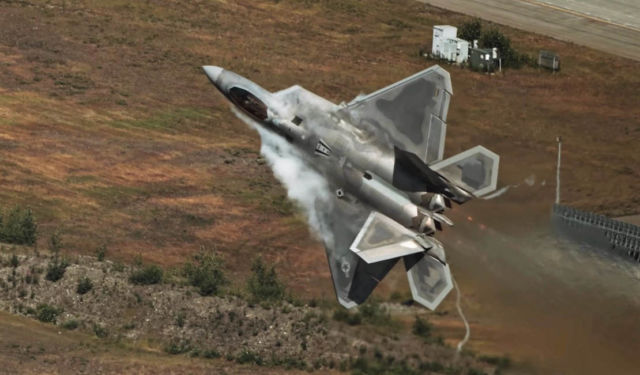 An exclusive production showcasing the United States Air Force F-22 Raptor like you've never seen before.
The F-22 Raptor Demonstration Team performs precision aerial maneuvers at airshows across the world to demonstrate the unique capabilities of the world's premier 5th generation fighter aircraft. The team also performs with the Air Force Heritage Flight Foundation to showcase modern day fighter jets flying in formation with World War II, Korean, and Vietnam era aircraft.
The team is stationed at Joint Base Langley-Eustis in Hampton, Virginia. In March 2007, the team participated in its debut air show at Tyndall Air Force Base. Since then, the team has performed more than 250 demonstrations across the world.