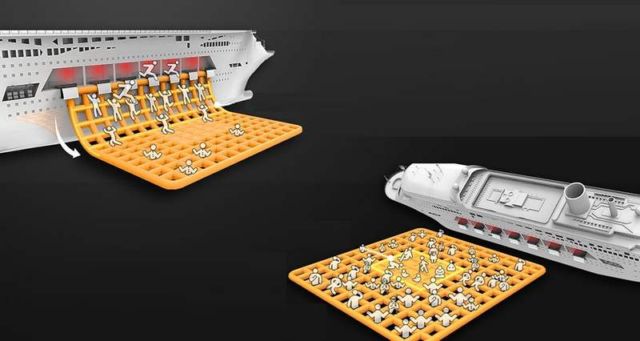 A group of students from China, created a very clever flat lifeboat that looks like a giant floating carpet.
The designers of Instant Relief from University GuangDong University of Technology are: Rongfeng Chen, Meiting Ye, Jinbo Cai, Zhipeng Lin, Jiaxin Cai, Tianliang Wu, Yikang Dai, Xueyu Zhang & Jiansen Su.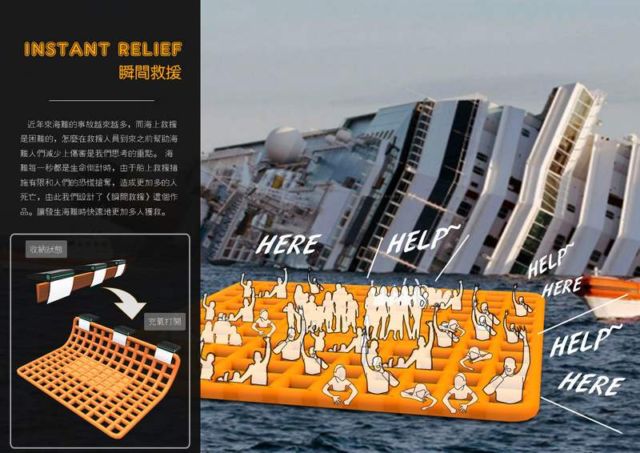 The new system in order to facilitate the rescue, is triggered by sensors, allows passengers to descend by the airbag and has an area at the center, for the elderly and children.
The project is a winning entry for the Lite-On Awards.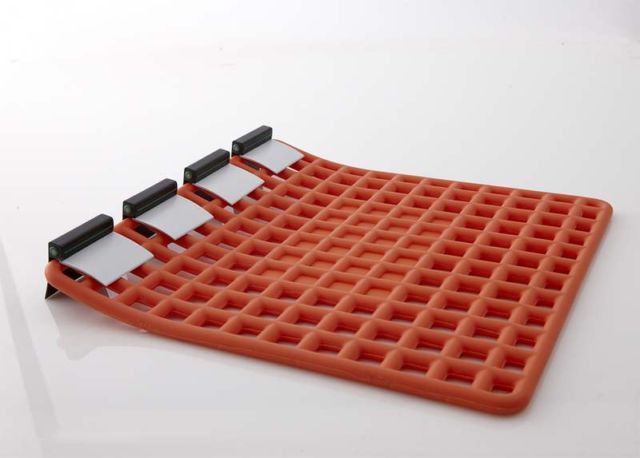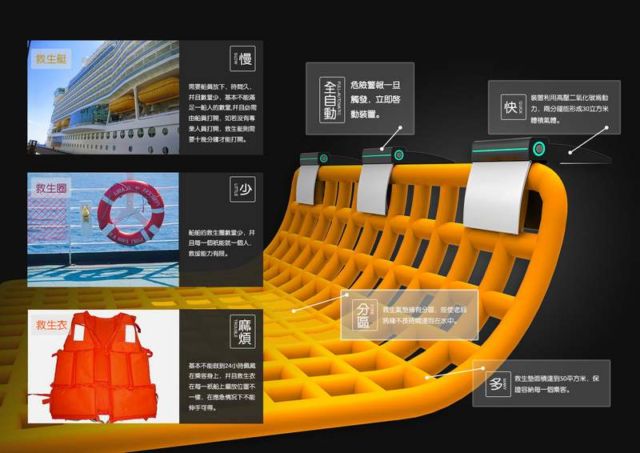 via Yankodesign