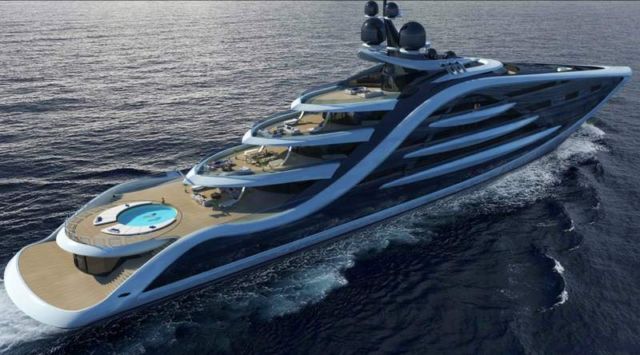 Epiphany 130 meter superyacht, a futuristic vessel with unique silhouette and minimum lines.
'Epiphany' 130 meter superyacht created by Andy Waugh, inspired by a simplification of the 'yacht form.'
Images credit Andy Waugh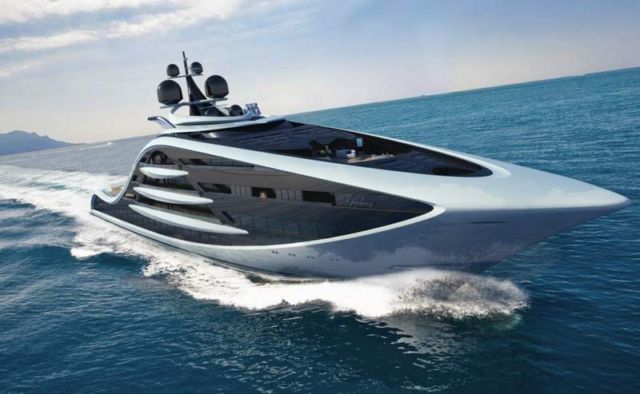 The Epiphany concept uses the minimum of styling lines and structures creating a dramatic, elegant effect belying its practicality and large volumes of accommodation. The bridge of the vessel is unusually situated on the upper deck providing commanding views, a fold down wing-bridge is utilised to retain the pure aesthetic of the rising bulwark. Aft of the bridge and main central lobby is an owners library and balcony overlooking a double height lounge on the owner's deck below. The owner's deck is vast, extending much further forward than on more conventional designs.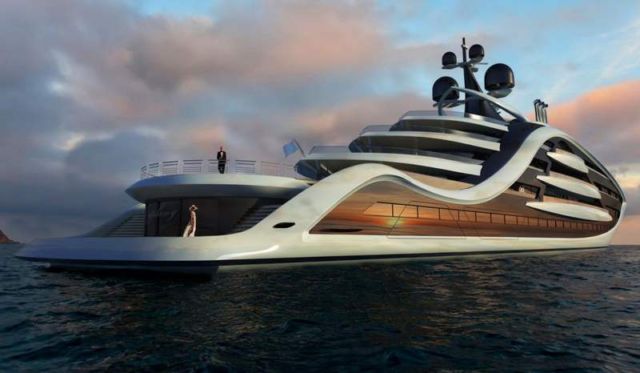 Other features on this deck include a cinema and gaming area in a full width VIP lounge as well as a fully equipped gym and spa. The main bar opens up onto the aft deck accommodating the formal, al fresco dining area. Despite the radical appearance of the yacht the main deck is relatively conventional in layout with communal areas aft and guest cabins forward.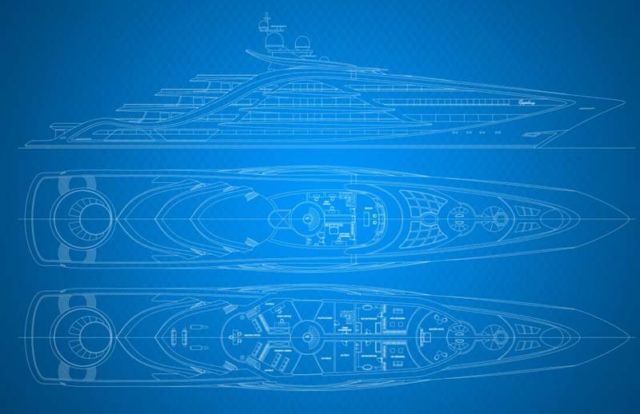 Epiphany stands out from the crowd not only because of its unique and distinctive aesthetic but also because of the layout which limits crew areas to the very upper and lower decks. This allows a great deal of freedom to optimise the guest accommodation which in many ways is uncomplicated and in some areas conventional.
via designboom