New world maritime record of 88.61mph, set by electric  Jaguar Vector Racing V20E.
Jaguar Vector Racing have broken the outright world and national electric speed records in a battery-powered boat. The unique Jaguar Vector V20E recorded an average speed of 88.61mph across the two legs of the famous 1km course on Coniston Water, England. Breaking previous electric best of 76.8mph set in 2008.
The electric boat was designed and constructed by Jaguar Vector in partnership with Jaguar Racing's technical partner Williams Advanced Engineering. Jaguar Vector co-founder and technical director Peter Dredge piloted the V20E.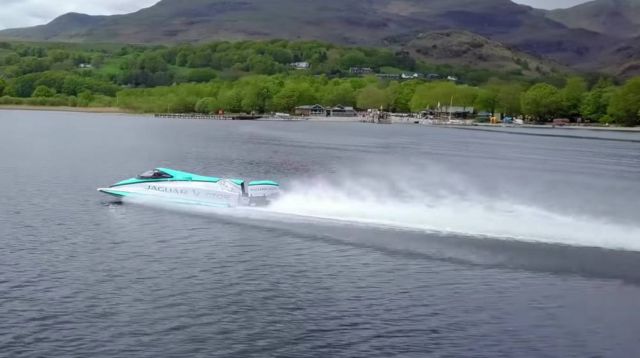 Malcolm Crease, CEO, Jaguar Vector Racing, said:
"After 12 months of hard work, this is a fantastic result for the team and our partners and a great first step in bringing the power and versatility of electrification to the marine industry. It is a great honour for the Vector team to follow in the footsteps of Donald Campbell CBE and to set a world record on the historic Coniston Water."
source jaguarvectorracing