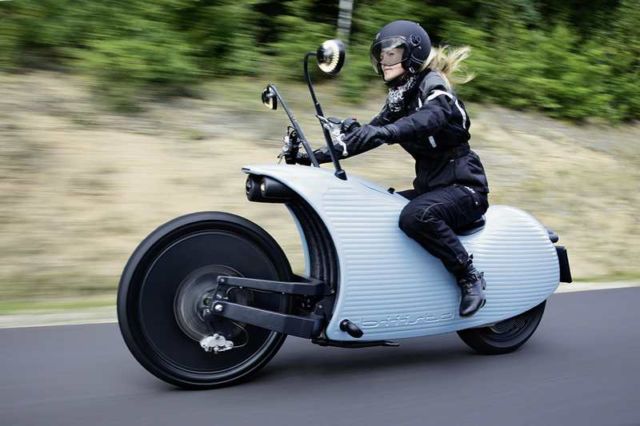 Johhamer futuristic electric motorbike with innovative energy technology, with a range of 200 km.
Developed and manufactured in Austria, the Johhamer motorcycle, has the electric motor and controller integrated into the rear wheel – no maintenance required. A very special advancement has been made in battery pack development. No other motorcycle manufacturer in the world is currently able to offer EV mobility with this level of technical features.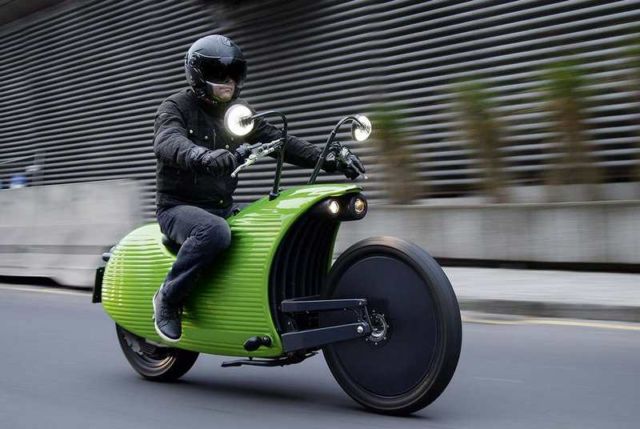 The extremely torsion-resistant aluminium main frame accommodates the shock absorbers and battery pack. Perfect synergy in terms of weight, stability and function.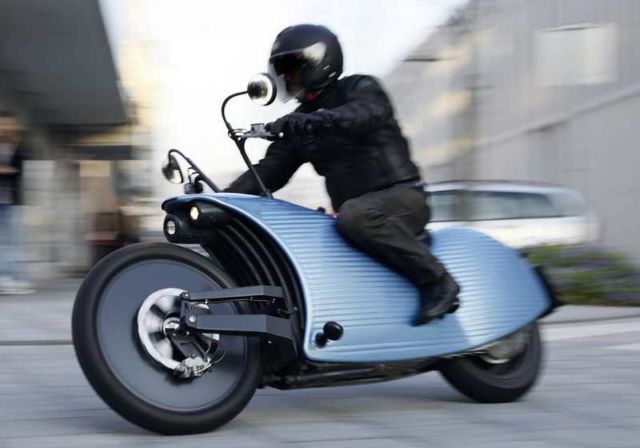 All dash displays are integrated into each of the round rear-view mirrors. High resolution 2.4″ colour screens provide information relating to speed, revs, warnings etc. at-a-glance.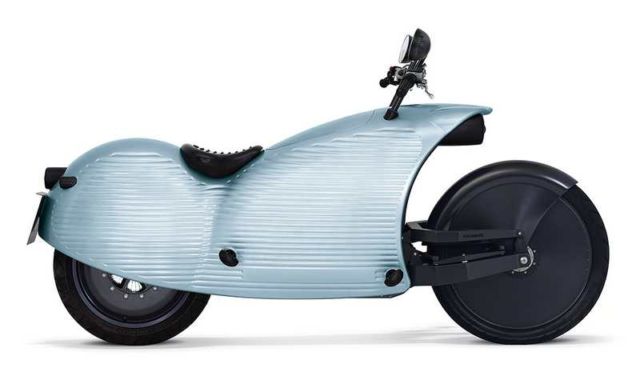 Gliding through the countryside on a fast motorcycle no longer means scaring cyclists and pedestrians out of their wits, or polluting their air.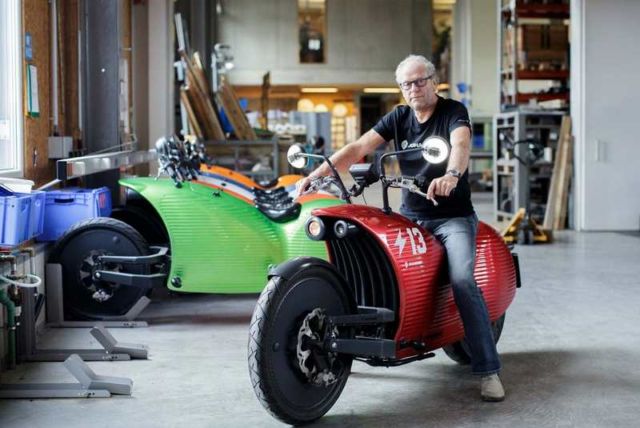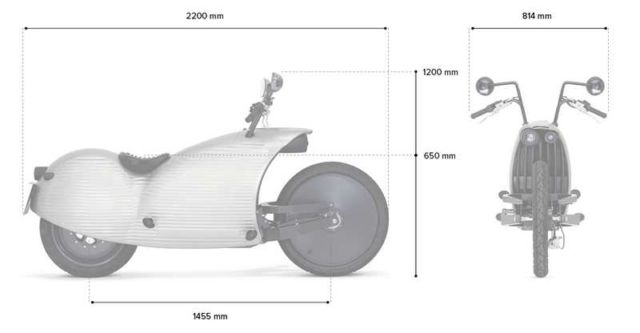 source Johhamer