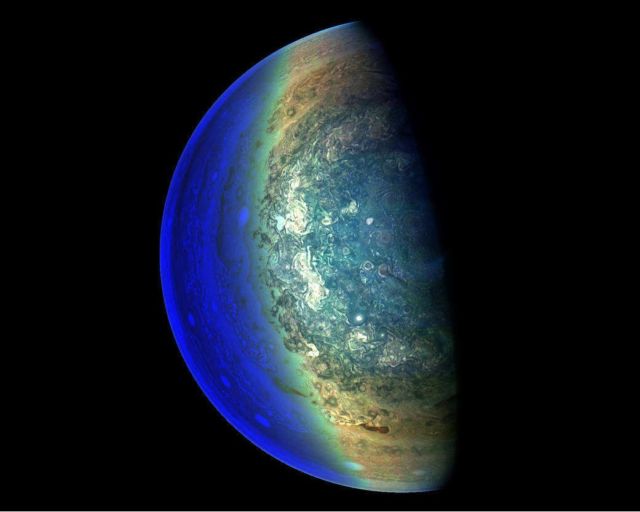 In this image the swirling cloud formations around the south pole of Jupiter, looking up toward the equatorial region.
NASA's Juno spacecraft took the color-enhanced image during its eleventh close flyby of the gas giant planet on Feb. 7 at 7:11 a.m. PST (10:11 a.m. EST). At the time, the spacecraft was 74,896 miles (120,533 kilometers) from the tops of Jupiter's clouds at 84.9 degrees south latitude.
Citizen scientist Gerald Eichstädt processed this image using data from the JunoCam imager. This image was created by reprocessing raw JunoCam data using trajectory and pointing data from the spacecraft. This image is one in a series of images taken in an experiment to capture the best results for illuminated parts of Jupiter's polar region.
Image credit: NASA/JPL-Caltech/SwRI/MSSS/Gerald Eichstädt
Editor: Tony Greicius