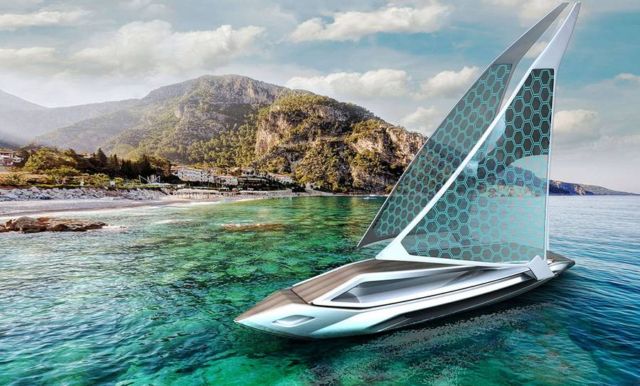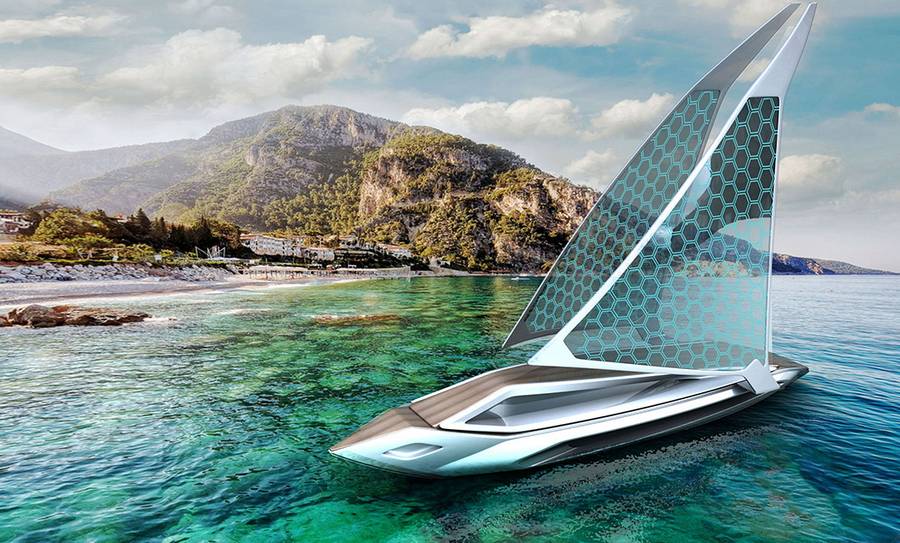 The Kathreen 45m long luxury sailing yacht, inspired by a swordfish, has two solid structured solar sails.
The two massive sails of the Kathreen sailing yacht, are 30m in height, consisting of solar power cells, creating a giant solar panel.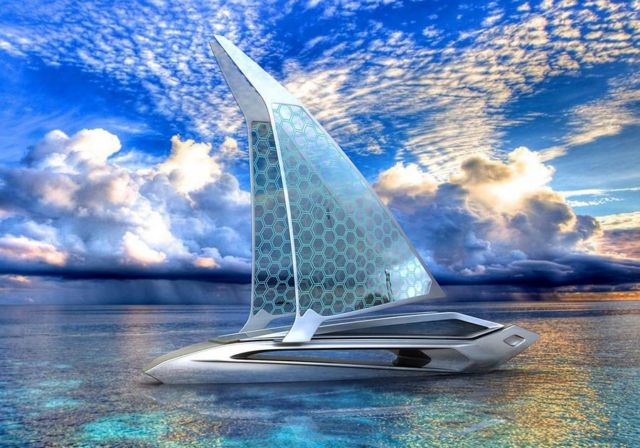 It is created as a 2-floor glass cabin boat, with all the comfort of a luxury yacht.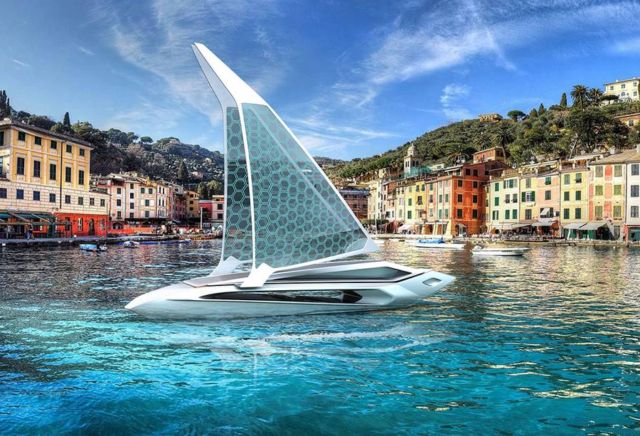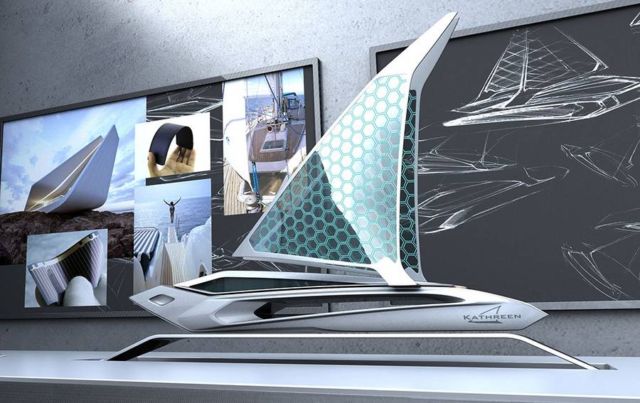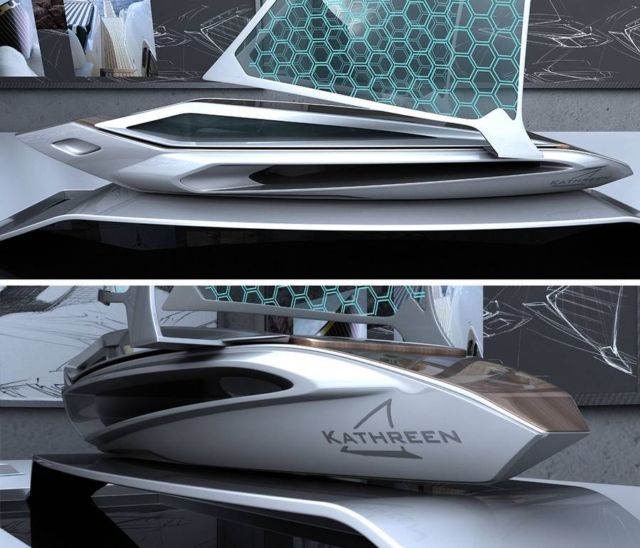 via Yankodesign