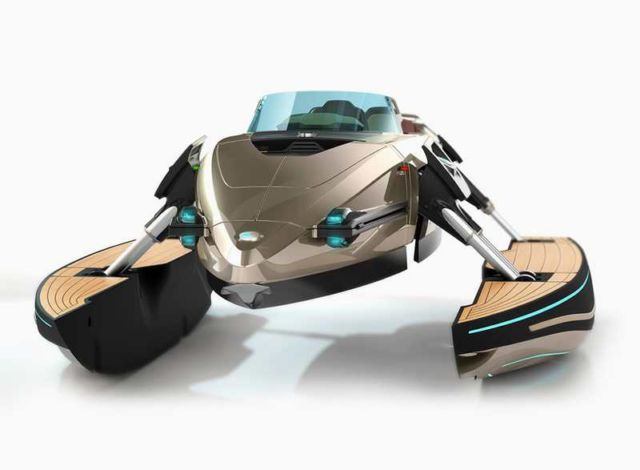 The Kormaran K7 personal watercraft can transformed from a catamaran, to a trimaran, or to hydrofoil.
The Kormaran 'K7′ is a 23 foot speedboat can change shape at the push of a button, from a monohull watercraft, to a catamaran.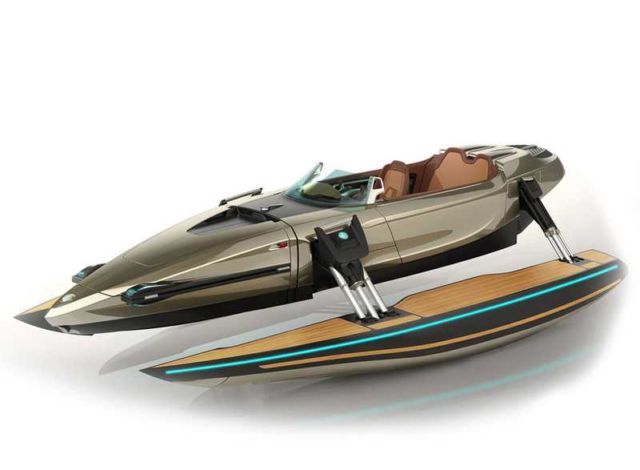 The Kormaran includes a structural carbon fiber monocoque like a Formula 1 car, produced to automotive prepreg quality standards by the world's leading carbon fiber manufacturer for super sports cars.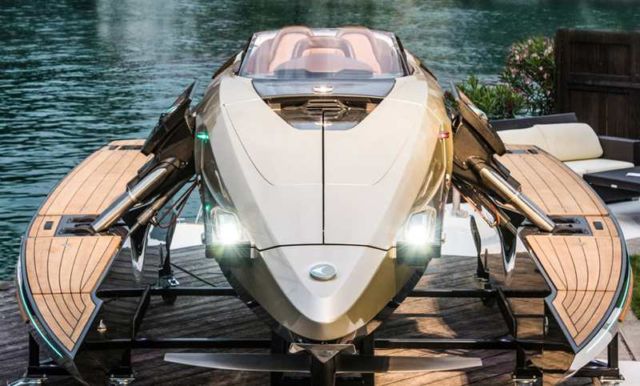 The structural parts of the transformation system are engineered with Le Mans racing technology for 48 special load cases including the marine standards. The propulsion shafts are designed with DTM racing towpreg carbon fiber winding technology and the bodywork is engineered with prepreg aircraft technology, to achieve absolutely lightweight construction.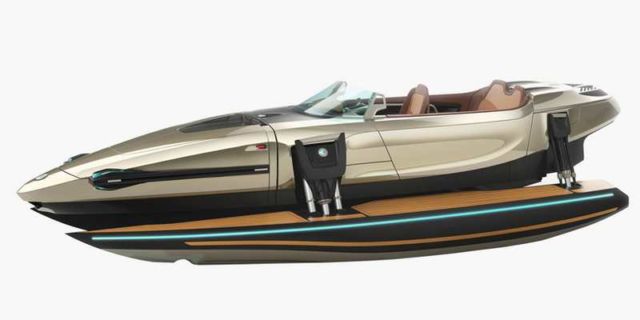 From February 28th until March 4th 2017 Kormaran is attending this leading event in the Middle Eastern area, the Dubai International Boatshow.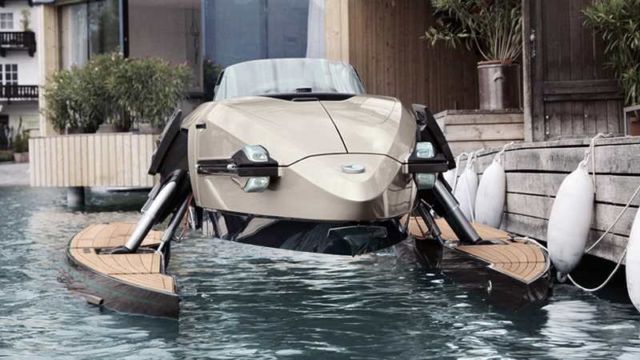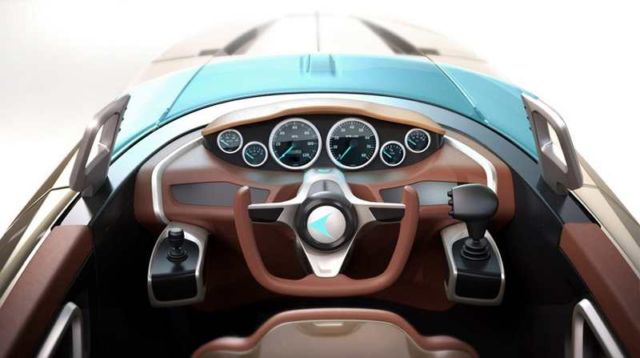 via designboom
source Kormaran