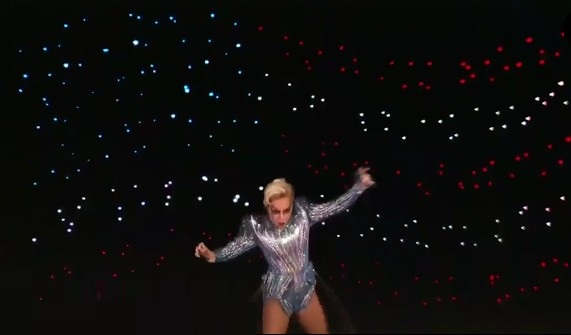 Lady Gaga's Super Bowl show used 300 'shooting star' Intel drones, at an impressive synchronized.
Intel showed off what its Shooting Star drones can do at Lady Gaga's Super Bowl show on Sunday.
It was a record-breaking moment for Intel's drones, because they were allowed to fly up to 700 feet for the first time.
That was after receiving special permission from the Federal Aviation Authority.
This will always be iconic. The vocals. The drones. The jump. The medley. #SuperBowl pic.twitter.com/dMeH57lAa5

— Gaga Magazine (@GagaMagazineUK) February 7, 2017