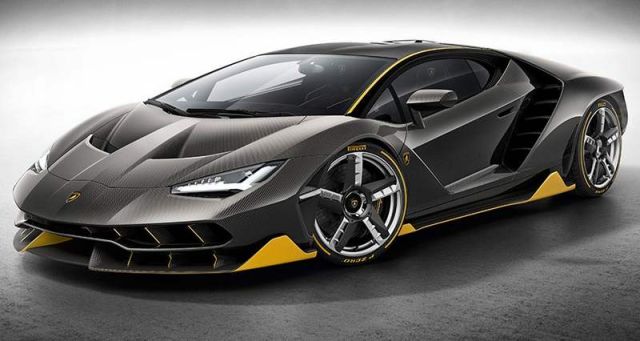 The Lamborghini Centenario unveiled to celebrate the 100th anniversary of founder Ferruccio Lamborghini's birth.
The Lamborghini Centenario supercar is powered by a naturally aspirated V12, producing 770 hp, can reach a top speed of 217 mph, from 0-62 in just 2.8 seconds.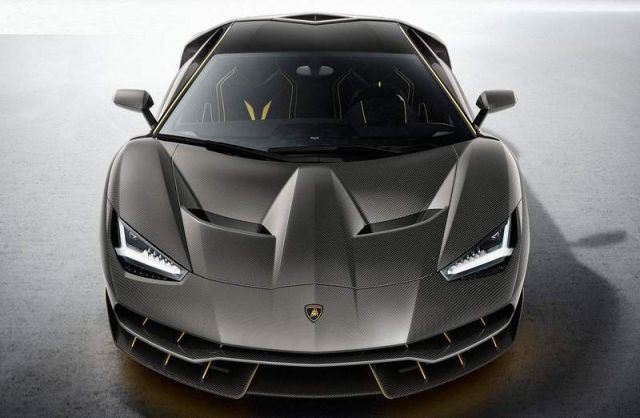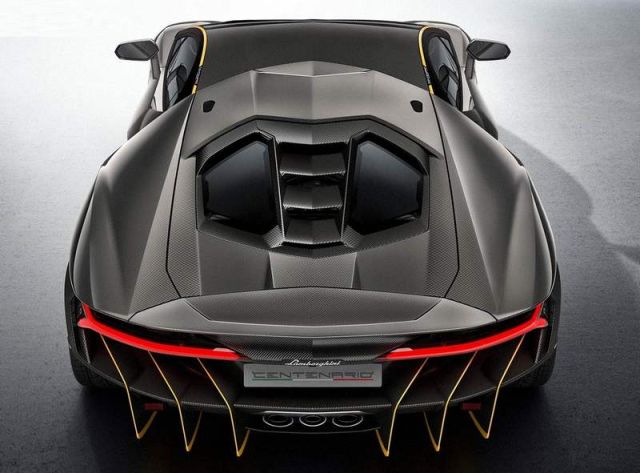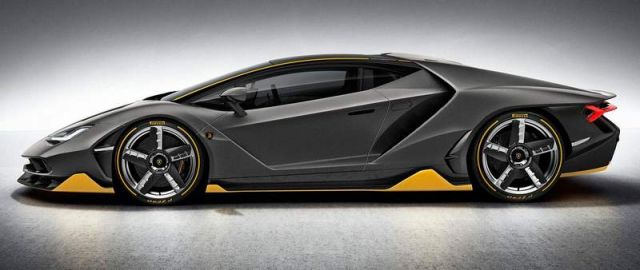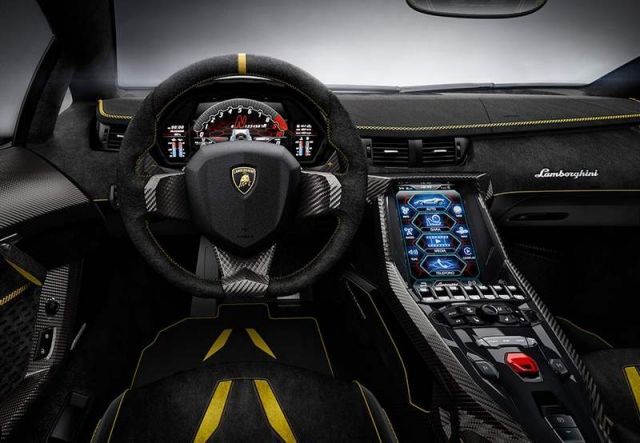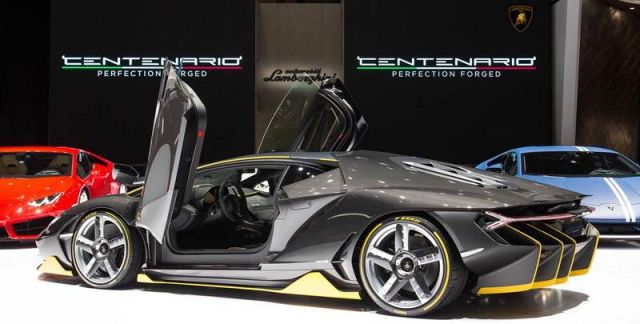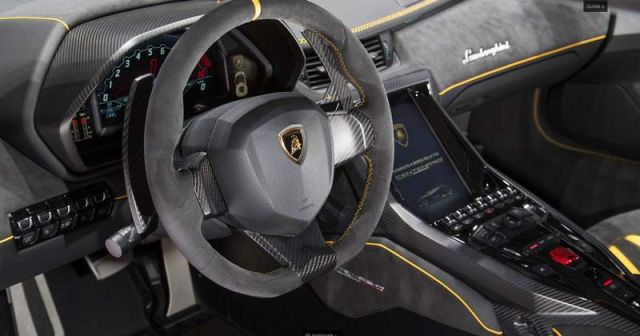 Press release:
Automobili Lamborghini presents the Lamborghini Centenario at Geneva Motor Show, in the year the company celebrates the centenary of founder Ferruccio Lamborghini's birth. Only 20 coupé and 20 roadster versions of the Centenario will be produced and all 40 cars are already sold, at a start price of 1.75 million euros plus tax.
The Centenario continues Lamborghini's one-off strategy and demonstrates Lamborghini's innovative design and engineering competencies. Using the V12 architecture, the Centenario's naturally aspirated engine produces 770 hp and powers from 0-100 km/h in 2.8 seconds, and from 0-300 km/h in 23.5 seconds with a top speed of more than 350 km/h. Braking from 100 km/h to standstill is achieved in 30 meters. A monocoque and body in full carbon fiber provide a low weight of 1,520 kg and a weight to power ratio of just 1.97 kg/hp.
The car's aerodynamic design includes an extending rear wing providing more downforce at high speeds. The introduction of rear-wheel steering provides increased agility and stability, and an innovative touchscreen provides connected infotainment, including internet browsing and Apple CarPlay.
"The Centenario is a car that perfectly combines tradition and innovation. It looks to the future while honouring the legend that is Ferruccio Lamborghini," says Automobili Lamborghini President and CEO Stephan Winkelmann. "The Centenario is an opportunity for our designers and engineers to transcend some of the constraints of series car production to achieve an incomparable result: the Centenario has immediately proved itself as a desirable collectors' car, while demonstrating new Lamborghini technologies and outstanding performance. It is the most fitting tribute to Ferruccio Lamborghini in his centenary year: a man who created an exceptional brand, believed that anything was possible, and produced extraordinary, iconic cars. The Centenario is a super sports car for Ferruccio Lamborghini and the future he and we believe in today."
The Centenario takes Lamborghini's V12 engine as its powerplant, perfectly matching the dynamic potential of the car.  The highly responsive engine, even at low revs, provides the unmistakeable resonance and characteristics that only a naturally aspirated engine can. Uprated to provide an output of 770 hp (566 kW) and with the engine speed limiter raised from 8,350 rpm to 8,600 rpm, the Centenario's is the most powerful engine produced by Lamborghini to date.
Accelerating from 0-100 km/h in just 2.8 seconds and from 0-300 km/h in just 23.5 seconds, the Centenario's top speed is more than 350 km/h. Braking distances are equally impressive: from 100-0 km/h in just 30 m and from 300-0 km/h in 290 m.
source Lamborghini