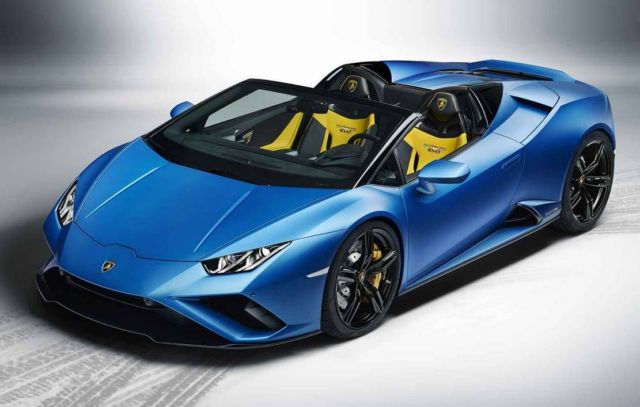 Lamborghini unveils Huracan EVO RWD rear-wheel drive spyder, powered by naturally-aspirated V10 developing 610 hp.
The new Lamborghini Huracán EVO RWD Spyder was revealed using augmented reality (AR).
The new supercar has a 0 to 62 miles per hour in 3.5 seconds, it comes with a V10 marvel of lightweight engineering with 610 horsepower and 560 Nm of torque and a top speed of 201 miles per hour.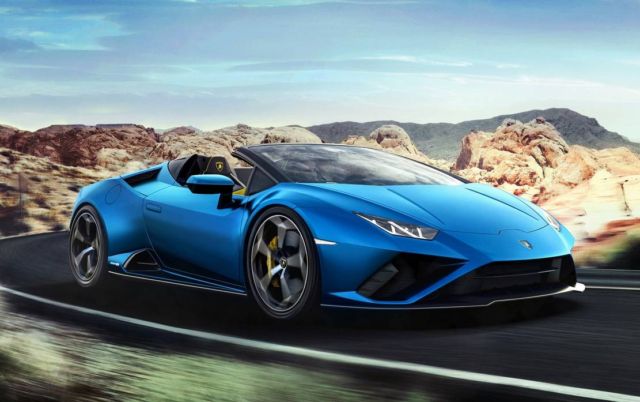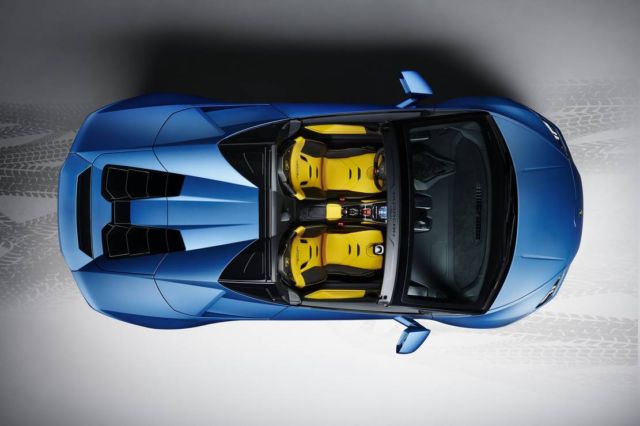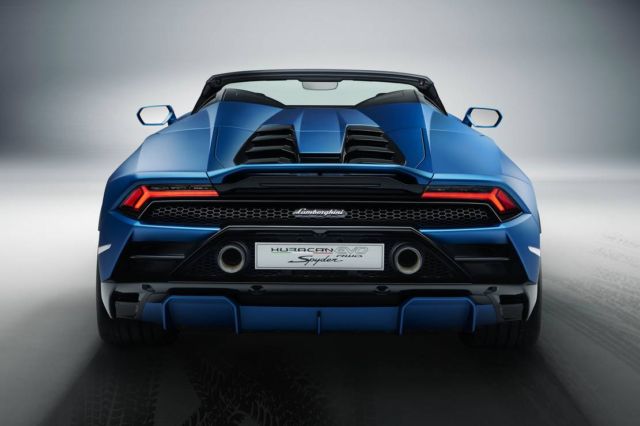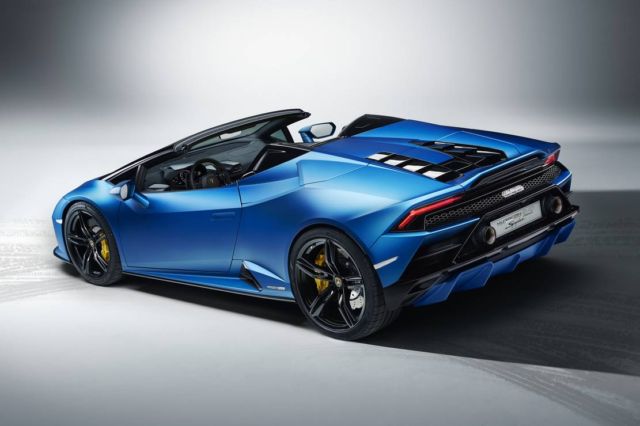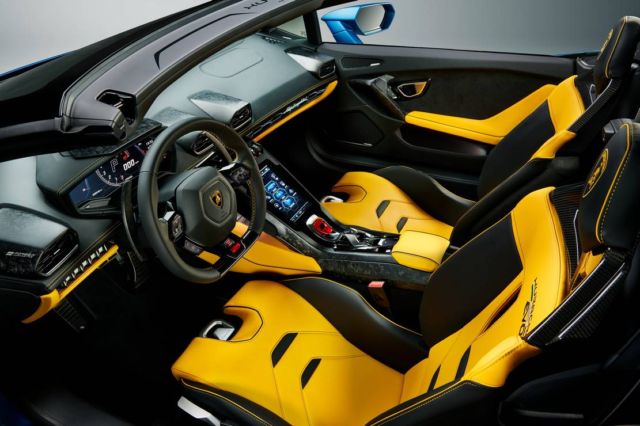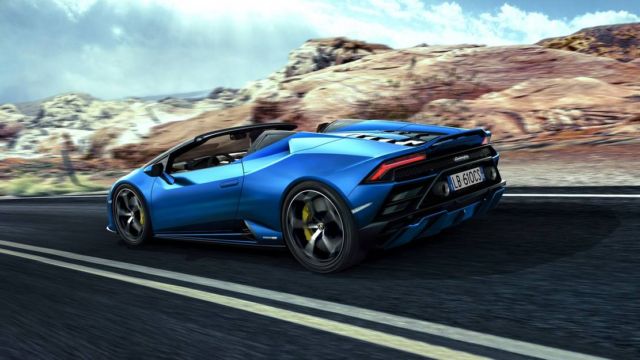 source Lamborghini