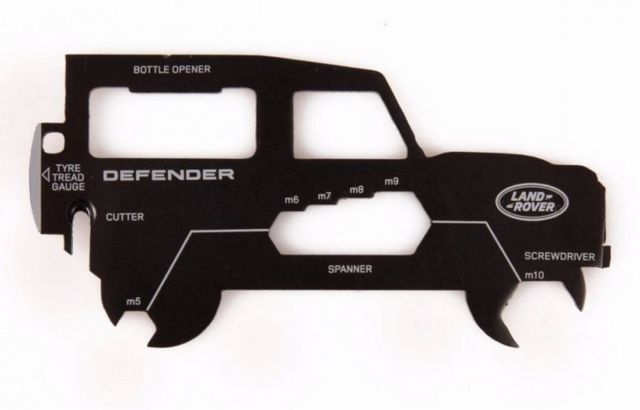 Credit card sized Multi Tool in the shape of the Land Rover Defender, made from steel.
The Land Rover Multi-tool shape is based on the iconic Land Rover Defender, featuring 11 useful tools in one, to give you a compact accessory that's easy to carry around with you.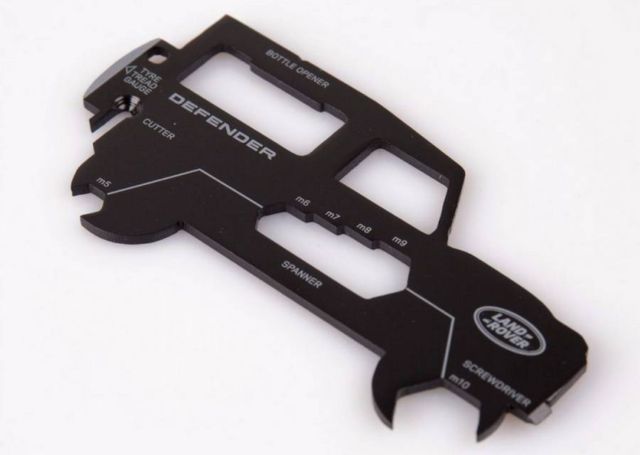 The tool includes a bottle opener, great for opening up an ice cold beverage to relax after a long day.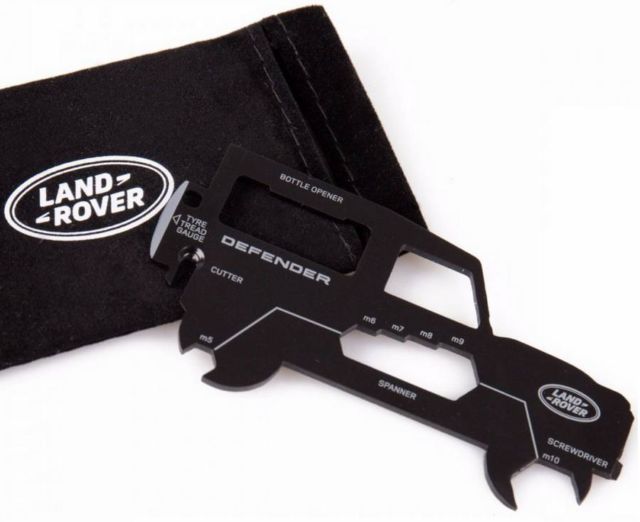 Furthermore, the tire tread gauge enables you to understand how much tread is left on a tire – particularly ideal if you frequently drive long distances.
You can find it here for £12.00