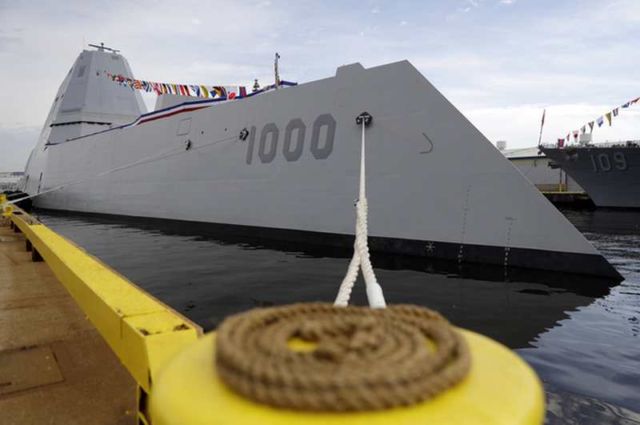 US Navy welcomes its largest, $4.4bn and most sophisticated USS Zumwalt destroyer.
Named after Adm. Elmo Zumwalt, who earned the Bronze Star in WWII, USS Zumwalt destroyer, has a price tag of $4.4bn.
The U.S. Navy's largest destroyer ever built, after it carried out trial operations for a year, now has officially entered the fleet.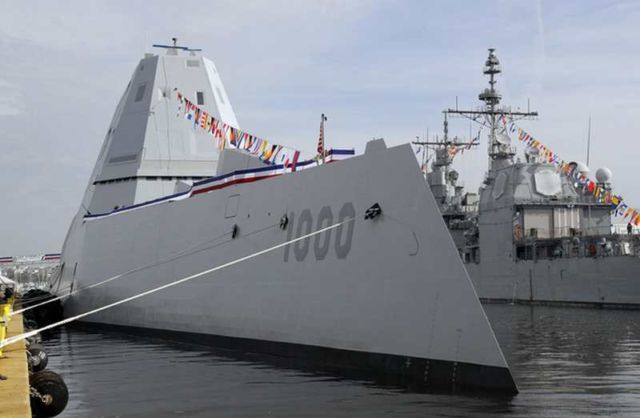 The advanced ship has a captain named James A. Kirk, that sound like something out of 'Star Trek.'
Captain Kirk says:
"The ship generates 78 megawatts of power, enough to power a medium- to small-sized city."
The Zumwalt will be able to launch:
Tomahawk cruise missiles, surface-to-air missiles, Evolved Sea Sparrow Missiles and anti-submarine rockets from 80 missile tubes.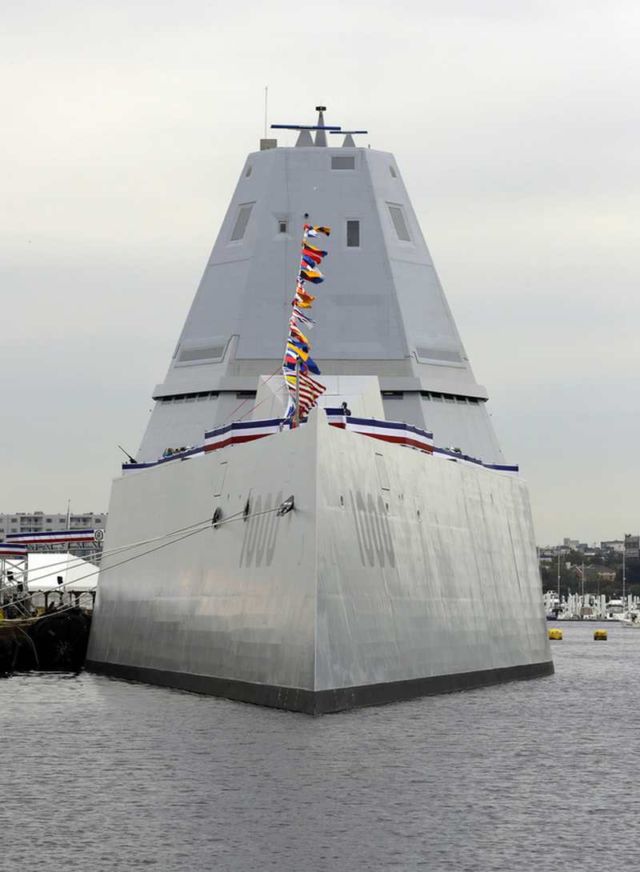 Images credit U.S. Navy
via dailymail