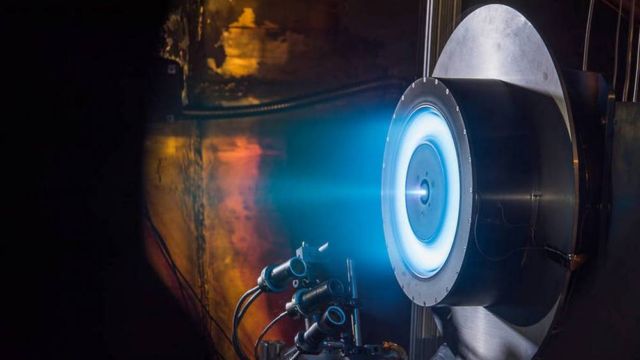 NASA unveiled latest tests of futuristic ion propulsion system, that uses electric and magnetic fields to produce thrust, could take man to Mars.
NASA gave Aerojet Rocketdyne a three year, $67m contract to develop Advanced Electric Propulsion System (AEPS) system, the cleaner, safer and more fuel efficient than rockets.
Aerojet Rocketdyne successfully demonstrates Edvanced Electric Propulsion capabilities for future space exploration.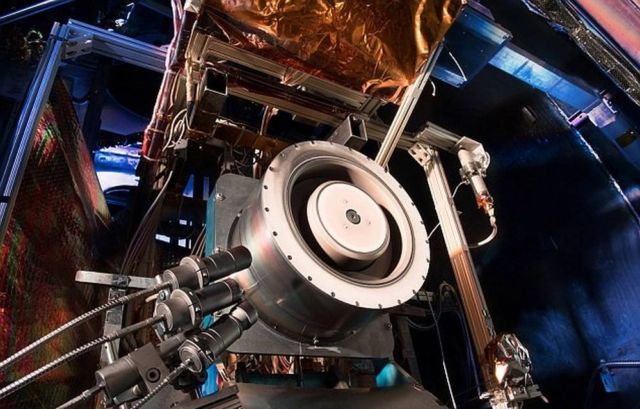 This most recent test focused on the power elements of the AEPS Hall thruster string: the discharge supply unit (DSU) and the power processing unit (PPU). The test proved the system's ability to successfully convert power at a high efficiency level, producing minimal waste heat.
Eileen Drake, Aerojet Rocketdyne CEO and president, said:
"By staying on the cutting edge of propulsion technology, we have positioned ourselves for a major role not only in getting back to the Moon, but also in any future initiative to send people to Mars. AEPS is the vanguard for the next generation of deep space exploration and we're thrilled to be at the mast.
Our AEPS discharge supply unit performed exceptionally, yielding significant conversion efficiency improvements important for future demanding missions. These results are a testament to the Aerojet Rocketdyne team's focus and dedication to advancing the state of the art in this critical in-space technology area."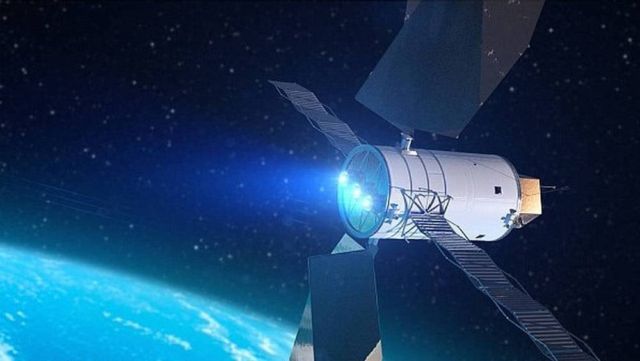 Images credit NASA
source Aerospace Rocketdyne