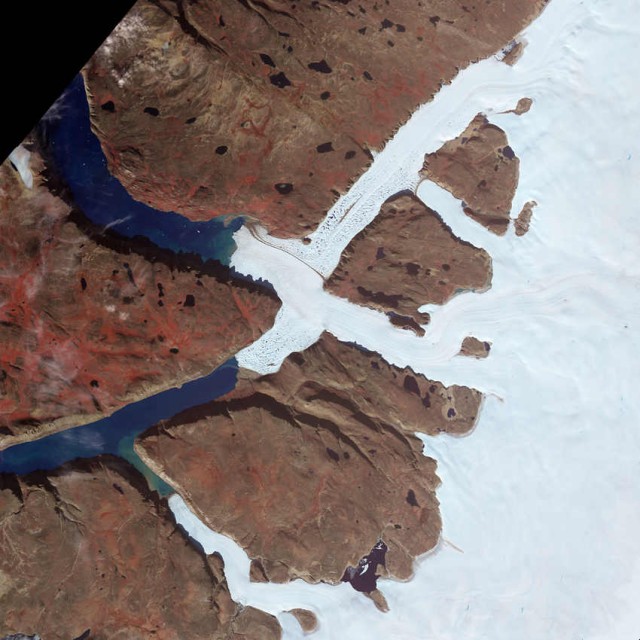 Leidy Glacier located in the northwest corner of Greenland, is fed by ice from the Academy Glacier (upstream and inland). Image taken by Terra satellite.
As Leidy approaches the sea, it is diverted around the tip of an island that separates the Olriks Fjord to the south and Academy Cove to the north. The resulting crisscross pattern is simply the result of ice flowing along the path of least resistance.
This view of the region pictured above was acquired August 7, 2012, by the Advanced Spaceborne Thermal Emission and Reflection Radiometer (ASTER) on NASA's Terra satellite. In April 2012, the feature caught the attention of a NASA pilot, who snapped this picture from the cockpit of a high-flying ER-2 aircraft during a research flight over the Greenland ice cap.
Image Credit: NASA/Terra
source NASA