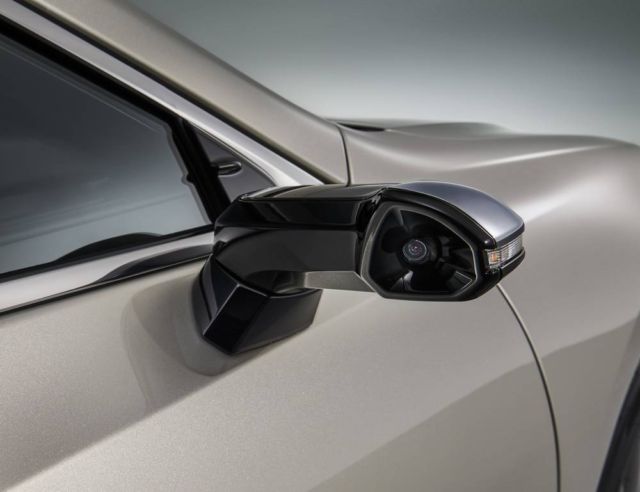 2019 Lexus ES is the first mass-produced car with digital side mirrors.
Lexus vehicles, by installing small exterior cameras on the front doors, will provide its drivers with a clearer view of the vehicle's surrounding area.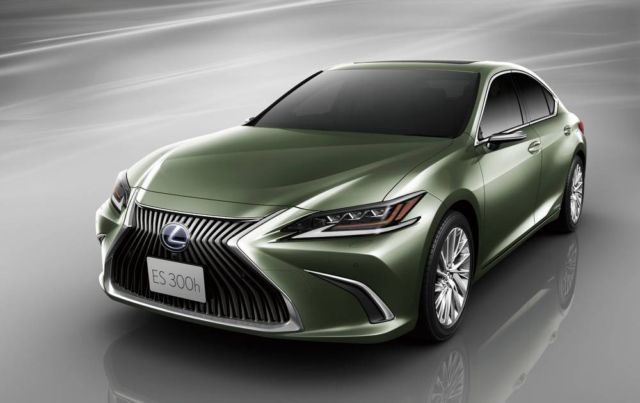 The cameras in the Digital Side-View Monitors transmit the images onto 5-inch display monitors located inside the cabin at the base of the front pillars. Another advantage the Digital Side-View Monitors have over their conventional counterparts is that they are shaped to resist the accumulation of raindrops and snow, leaving the driver's view unaffected.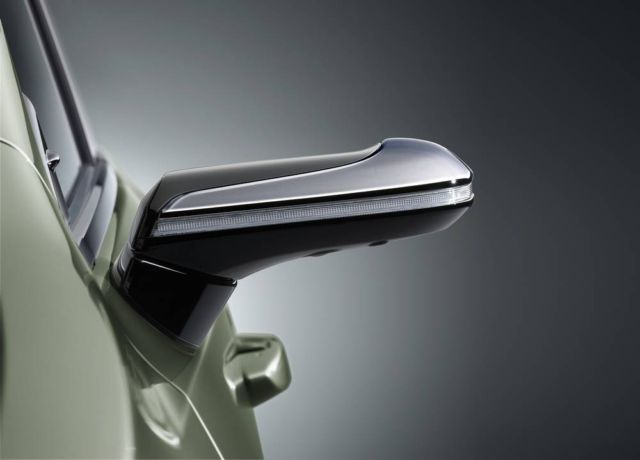 The system automatically enhances the corresponding area―left, right or behind―when the turn signals are activated, or when the transmission is put into reverse.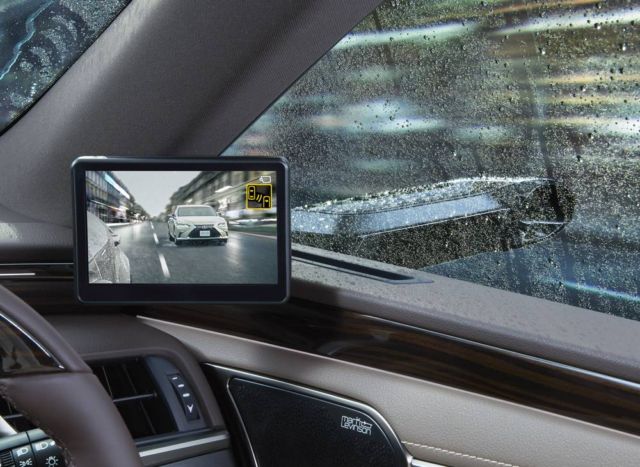 The view of areas around the car can be manually enhanced by the driver to obtain complete peripheral awareness of the area around the vehicle. By replacing the vehicle's conventional side mirrors with small cameras, side mirrors no longer block the view outside the front windows, resulting in improved visibility. Wind noise has also been reduced, resulting in a quieter cabin.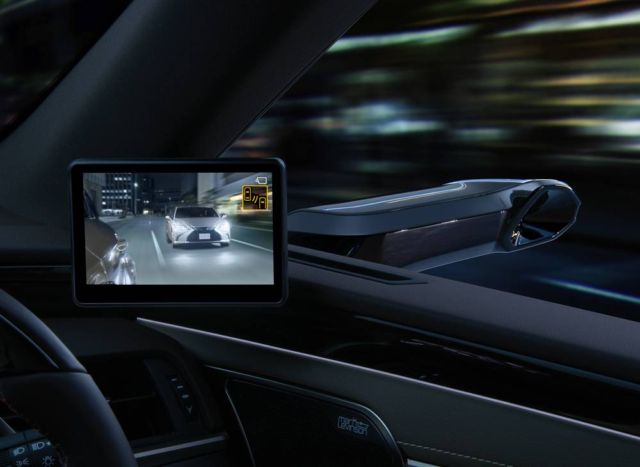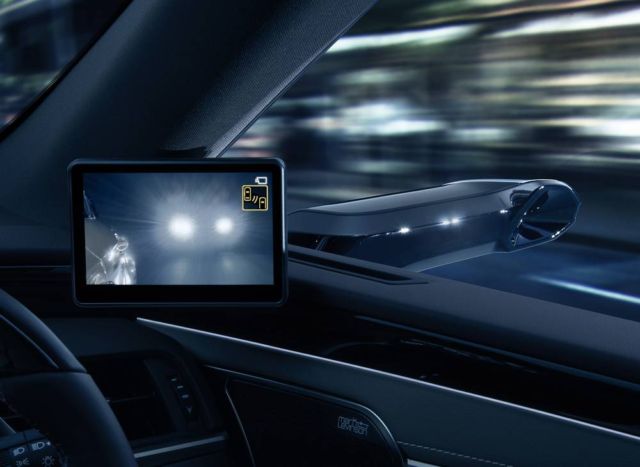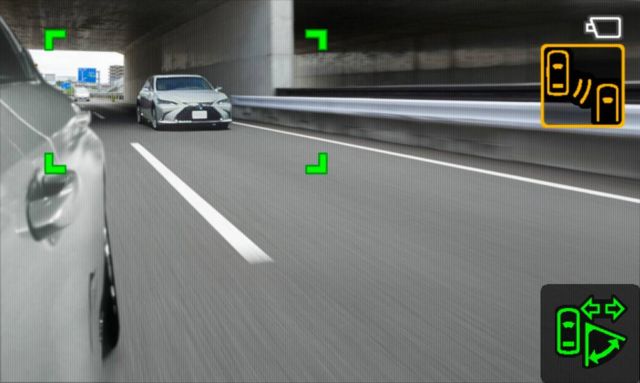 source Lexus