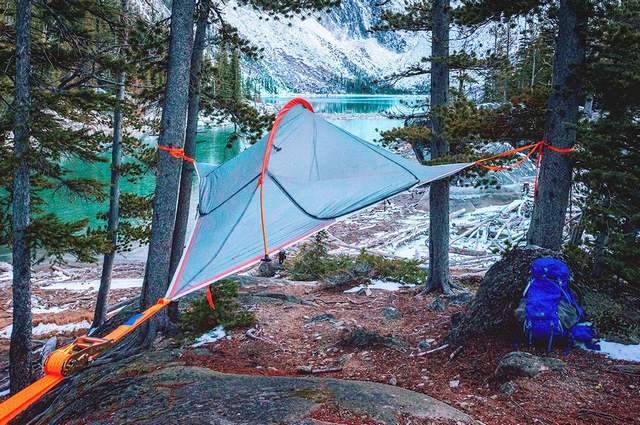 The portable Flite tent is the lightest tree tent on the market.
Tentsile famous for their light and portable treehouses, unveiled their most portable design, the ultra-light Flite Tree Tent, that only weighs five pounds.
Images credit Tentsile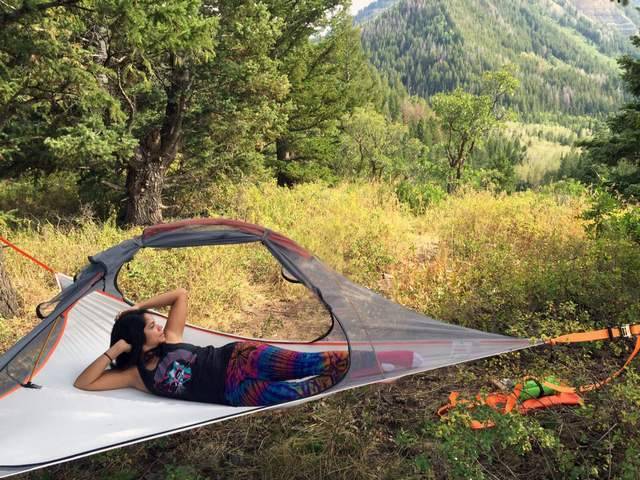 The Flite is the brand new lightweight offering in our range for 2016. This two-person tree tent is perfect for strapping to your rucksack and hiking to places no one has ever camped before! No more lumpy, bumpy, wet or muddy ground and all the separation you need from insects, snakes and other creepies!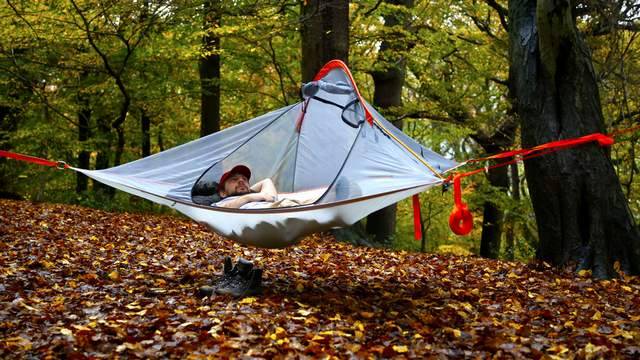 Because of its teeny size, can be set up between most tree configurations – even more dense forest, is the best two-person suspended camping solution.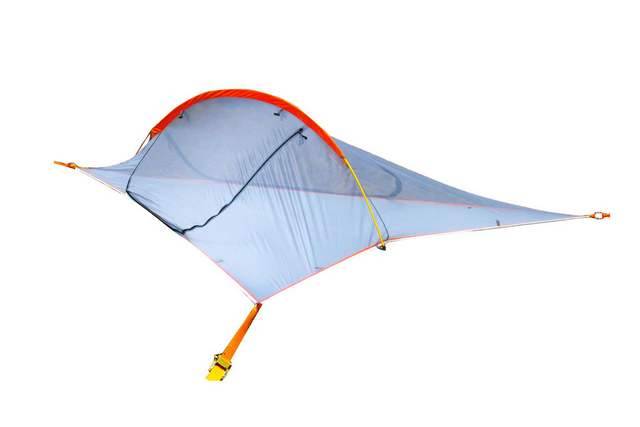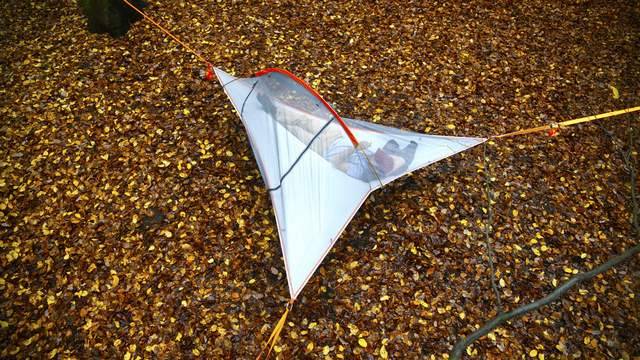 source Tentsile