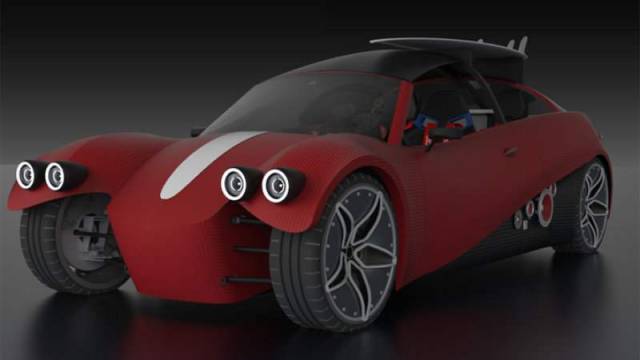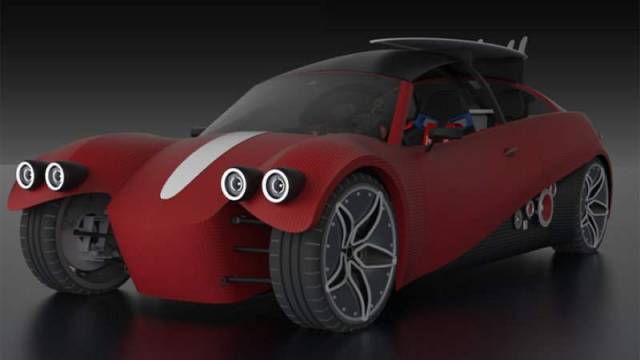 Local Motors introduced LM3D, a 3D-printed car, that exceeds FMVSS standards by 2017.
An unusual proposition from Local Motors: The company wants to offer customers the chance to upgrade their cars, throughout the duration of ownership and recycle them.
Justin Fishkin, chief strategy officer at Local Motors, tells Autoblog:
"We're working on that process as we speak, and it's possible because that material is recyclable. People might actually want to keep their car longer, or they'll say, I want to bring it back and we'll have a better car by the end of the day.
In automotive, for about 100 years, we've been doing things incrementally better on a fundamentally similar platform. We need to increase the pace of that development."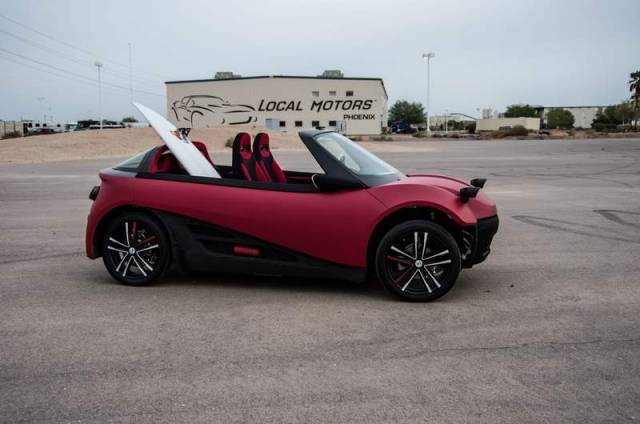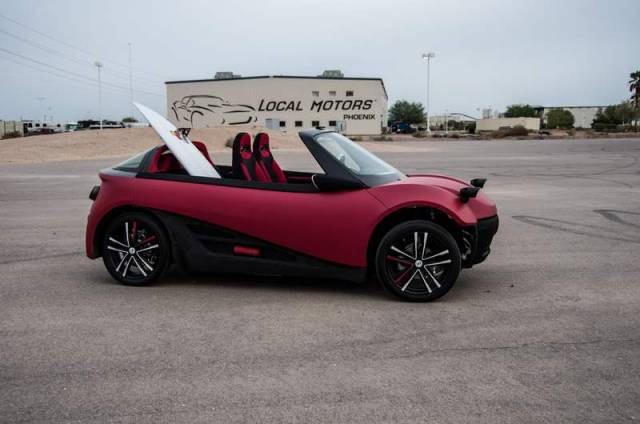 We've partnered with industry leading IoT companies to create a truly unique car ownership experience. From the retail lobby, to the factory floor, to the open road, we're making everything simpler and smarter.

Post-production vehicle emissions are only half of the equation. Sustainable vehicle development utilizing DDM manufacturing techniques, at small-footprint Microfactories, separates Local Motors from the competition.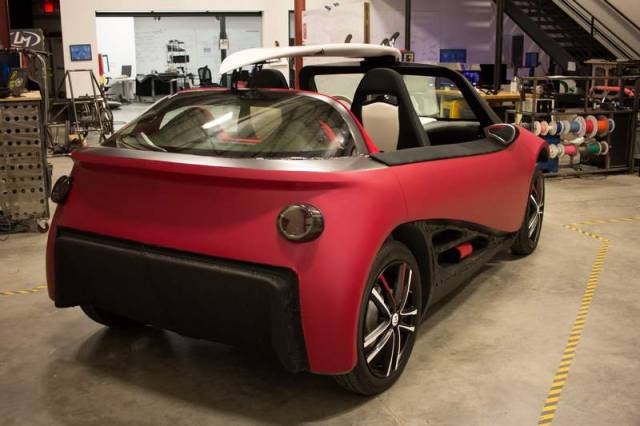 source Local Motors