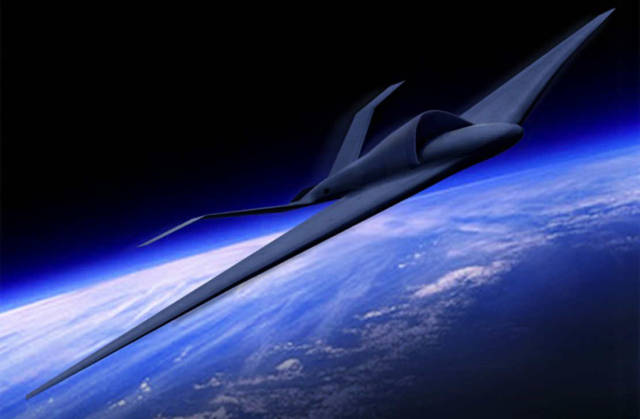 Lockheed Martin unveils the unmanned TR-X concept new high-altitude jet, for U-2 spyplane replacement.
An artists' impression of the TR-X.   Image credit Lockheed Martin
Lockheed Martin announced its own proposal for a new high-altitude the, TR-X unmanned reconnaissance aircraft.
The TR-X will include new communication equipment, allowing it to coordinate with the next generation fighter jets.
The company is currently studying a stealthy TR-X design that would incorporate the best features of the U-2, such as high-altitude flight, ISR and rapid deployment, with the addition of optional manning, alternative payloads, and an open missions systems architecture.

Technology threats are advancing every day, and the TR-X will be the platform to keep us informed.
Scott Winstead, the U-2's strategic development manager at Lockheed Martin, said:
"Skunk Works excels at building what we imagine, and we are imagining a bright future for the next-gen high-altitude ISR platform. Until then, our U-2 Dragon Lady is mission-ready and will continue serving our troops, every day, with the best that technology can offer."
Lt. Gen. Robert Otto, deputy chief of staff for the Intelligence, Surveillance and Reconnaissance Agency, told Defense News:
"Both U-2 and Global Hawk have legs well into the late 20s, I think you are into the 30s, maybe into the 40s in terms of how long those platforms could last before they are deemed not airworthy."
The U-2 program celebrates its 60th anniversary in September 2015. Since its first flight in 1955, the U-2 program has seen tremendous changes to its airframe and technology. Today's U-2S serves as the most capable, reliable and survivable ISR platform available. The U-2S has 80 percent airframe life remaining, and is operationally capable to fly beyond 2045.
source Lockheed Martin