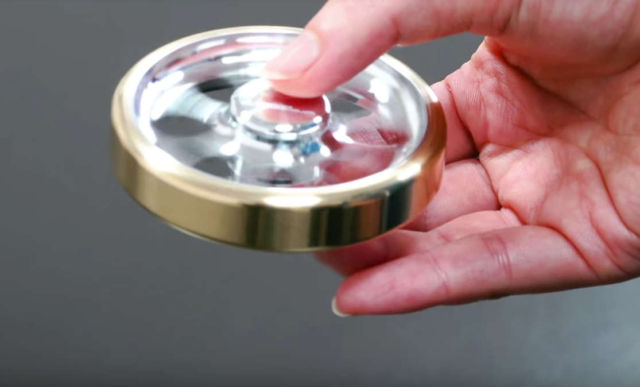 In the video a Guinness world record for longest duration spinning a fidget spinner on one hand…
Mitsubishi Precision Co. Ltd put the fidget spinner together, based on MinebeaMitsumi Inc.'s ball bearings, with employee Takayuki Ishikawa achieving a time of 24 min 46.34 sec.
"By incorporating technologies used for space satellites, we were able to realize smoothness and overwhelming rotation time that we've never seen before. We also applied bearing manufacturing technologies used for aircraft as well as wheels and rings. We use materials with the highest strength among aluminum alloys and highest quality brass so that wheels and rings are thoroughly thinner and lighter than conventional ones," – Shigeru None.
The fidget spinner can be bought at $450.19.
source guinnessworldrecords