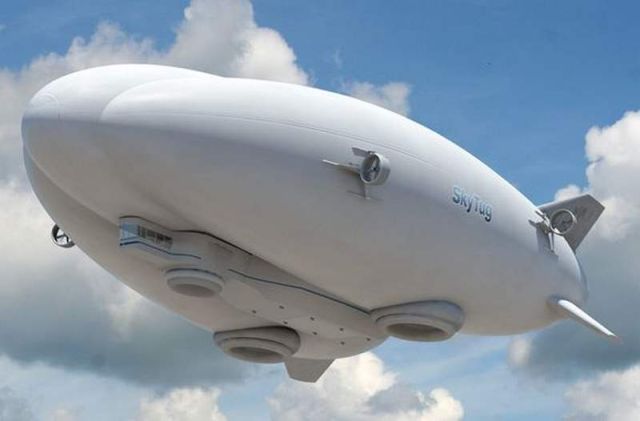 An important announcements in Paris Air Show was the launch of Lockheed Martin's hybrid airship LMH-1.
On March 9, Craig Johnston director of business strategy and development and Bob Boyd, program manager, give a tour of the Lockheed Martin P-791 Hybrid Airship prototype, in Palmdale. The prototype was one-third scale of the original airship, that will be soon available for orders.
Images credit Lockheed Martin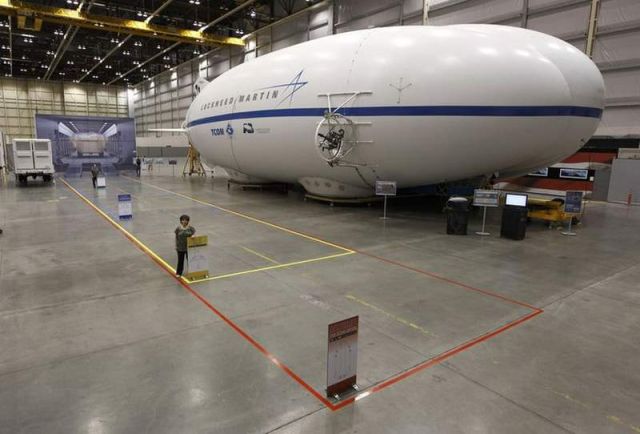 The hybrid airship LMH-1, according to Lockheed Martin, can revolutionize the way the heavy-haulage industry operates, by transporting heavy cargo at a fraction of the cost, of doing the same using helicopters.
More than two-thirds of the world's land area and more than half the world's population have no direct access to paved roads. As you move farther away from infrastructure, cost, time and the safety of transport becomes more of a challenge. The Hybrid Airship enables affordable and safe delivery of heavy cargo and personnel to virtually anywhere – water or land – with little to no infrastructure.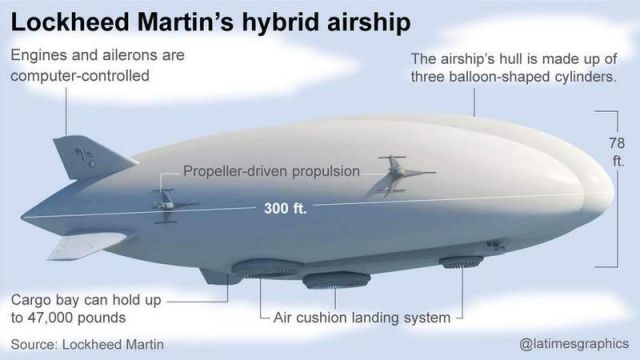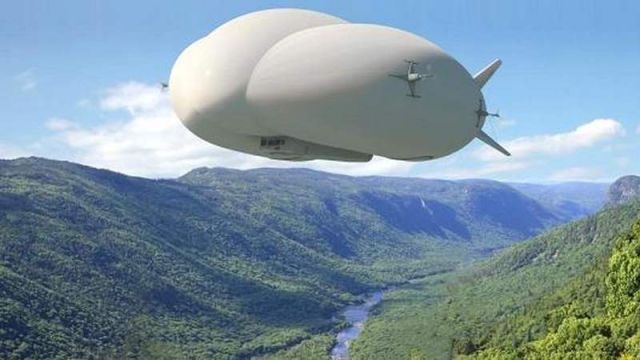 via dailymail
source Lockheed Martin