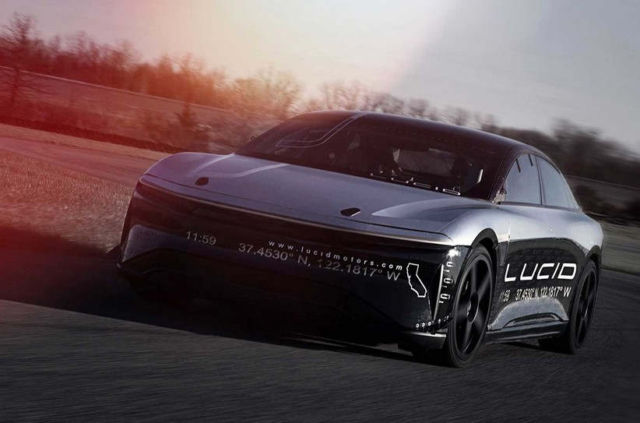 Automaker Lucid Motors just shared a video of its electric Alpha Speed car, reaching a speed of 217 mph.
According to Lucid Motors:
For the Alpha Speed Car's first test session, we headed to TRC Ohio's 7.5-mile oval test track to evaluate high-speed behaviors, including vehicle stability and powertrain thermal management. The test, software-limited to 217mph (350km/h), was successful in demonstrating the capabilities of the car and in finding areas for improvement that could not be properly evaluated in static bench tests.





Real-world tests are an important part of the engineering process, allowing the team to correlate computer simulation models with real-world performance.
source Lucid Motors