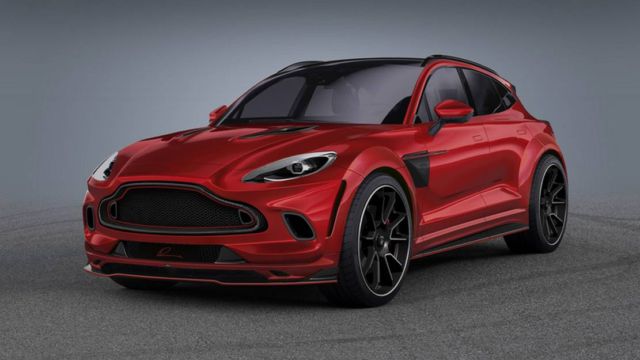 Lumma known for the stylish refinement of exclusive cars, unveiled the Aston Martin DBX CLR AM SUV.
With the presentation of the Lumma CLR AM which is based on the Aston Martin DBX, the company from Winterlingen in southern Germany recommends itself once again as the first place to go for high-end personalisation.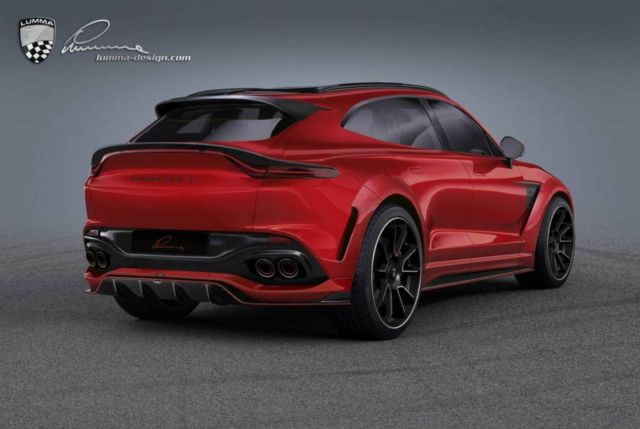 Powerful elegance shapes the look of the Lumma body components for the British luxury SUV. A glance at the front section shows extensive modifications:
The front spoiler blade, bonnet air intakes and front grille frame have been completely redesigned by the manufacturer and are produced from precisely processed visible carbon.
Also, the sides of the Aston Martin DBX have been given a powerful design makeover. Side skirts, side skirt trims and wing trims merge visually with the striking wheel arch extensions and shape the overall athletic impression.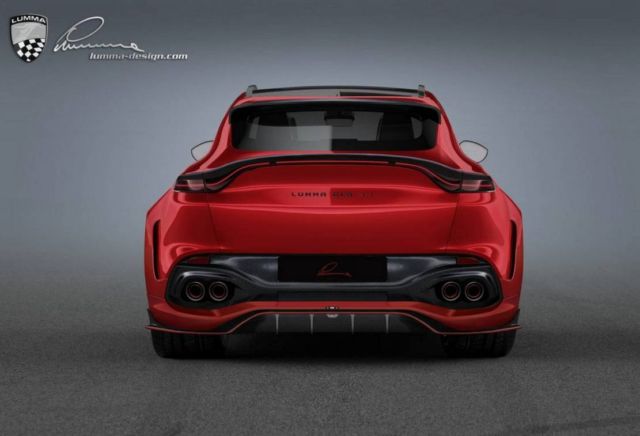 At the rear, Lumma replaces the standard rear apron with an in-house development and supplements it with additional components made of visual carbon: The redesigned diffuser, a 3-part spoiler lip and the new roof spoiler trim complete the carbon aerodynamics programme at the rear and create space for the carbon trims of the double-pipe sports rear silencer.
Carbon as far as the eye can see. The distinctive carbon fibre material is also used extensively in the interior: Carbon interior trims, an ergonomically optimised steering wheel with carbon inserts and carbon pedal pads are just a few of the exclusive finishes for the interior of the Aston Martin DBX.
The design programme Lumma CLR AM is limited to 20 units worldwide.
Images credit Lumma
source Lumma