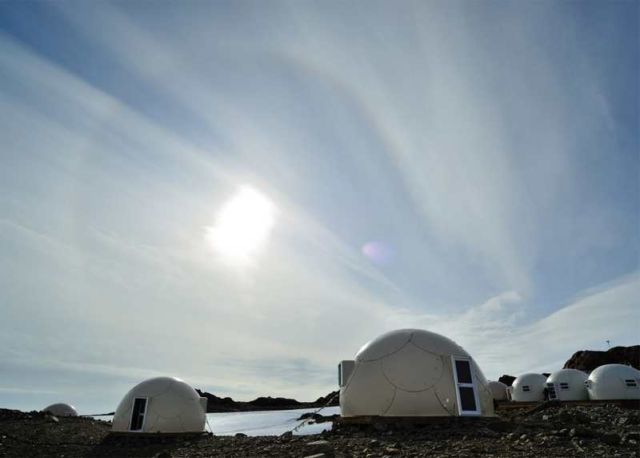 Luxury campsite, tiny domed pods for sleeping and dining, in Antarctica.
White Desert flies you into the interior of Antarctica for an experience that is as luxurious as it is adventurous.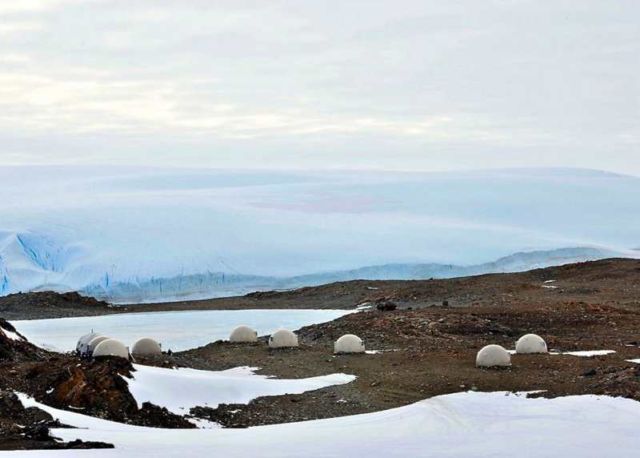 White Desert explains on its website:
"Each suite stands alone on a rugged strip of land in the interior of Antarctica, midway between a frozen lake and towering walls of ice."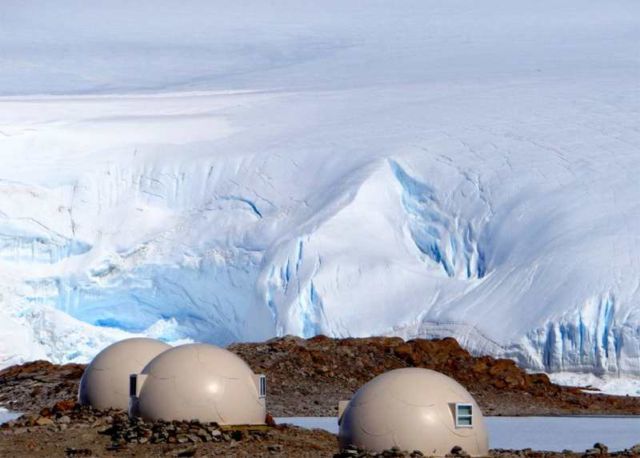 …One that would be comfortable and heated, more akin to the old-world luxury of the early Victorian explorers – with brass fittings, leather chairs and picnic hampers. There would be a great chef – in the current situation, food was of real significance – and we would have genuine polar explorers as the guides. We wanted it to be small, with only limited numbers of clients experiencing the continent at their own pace.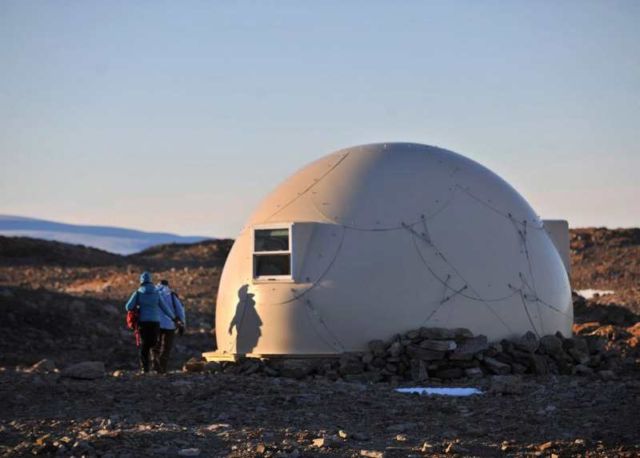 As such, we operate in strict accordance with the environmental tourism guidelines laid out in the Antarctic Treaty. We also go further and operate our own zero impact policy.