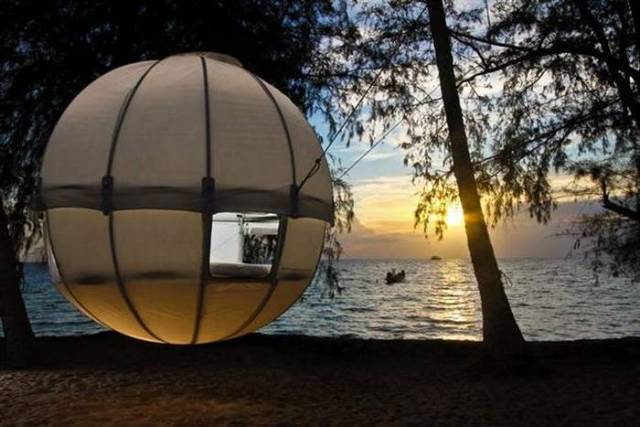 The Cocoon Tree is a sphere-shaped comfortable tent, designed to be suspended from a tree.
The Cocoon Tree sphere is 3 meters in diameter built from aluminum and weather resistant tarpaulin.
Besides being hung from a tree, the tent is also able to be attached to a floating ring in water or fixed to a post driven into the bottom of a lake.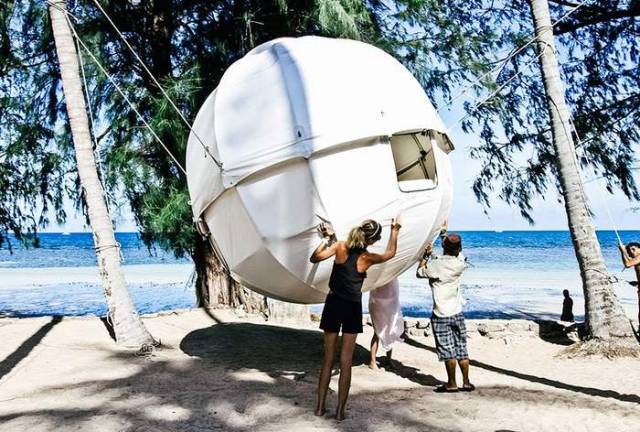 Inside you will find a mattress able to easily accommodate two adults or even a couple and two small children.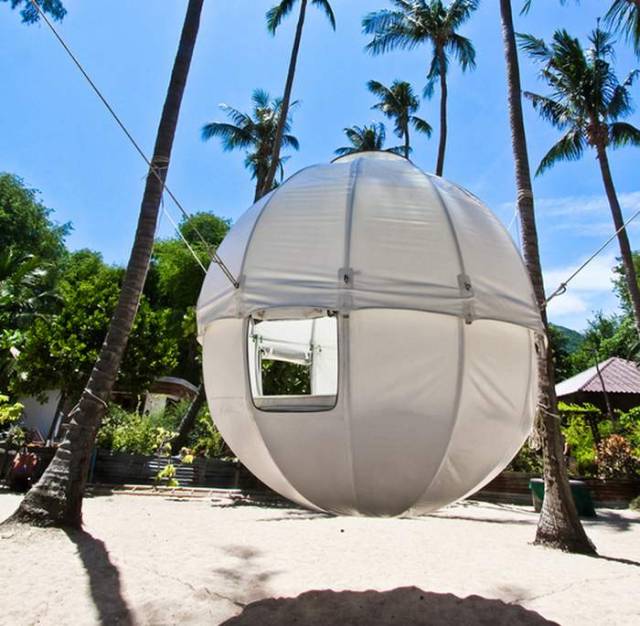 These handcrafted spheres are suspended from a web of rope and designed to fit into a forest without altering the surroundings. Its designer wants to give you a feeling of floating when in the sphere – a place to reconnect and commune with nature.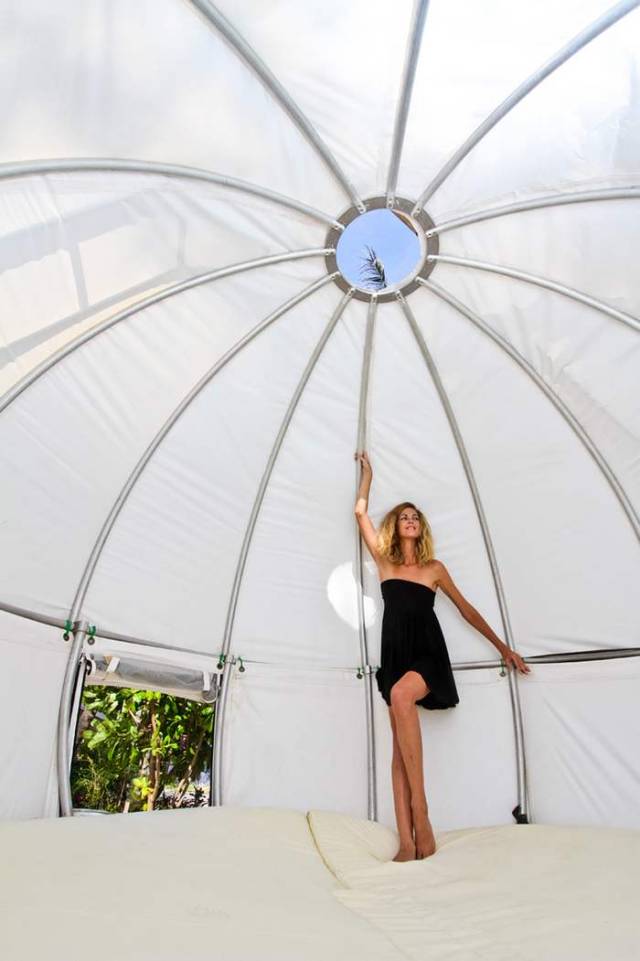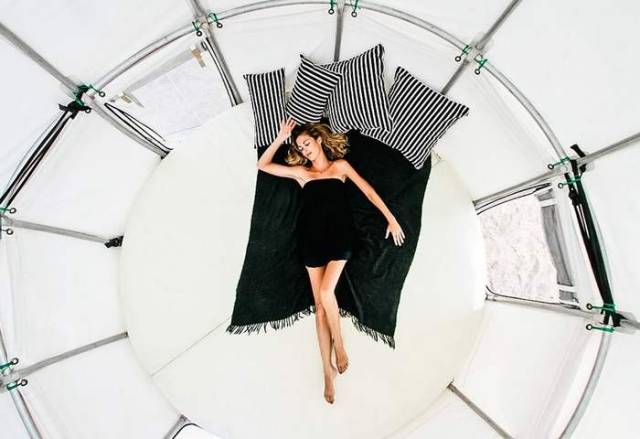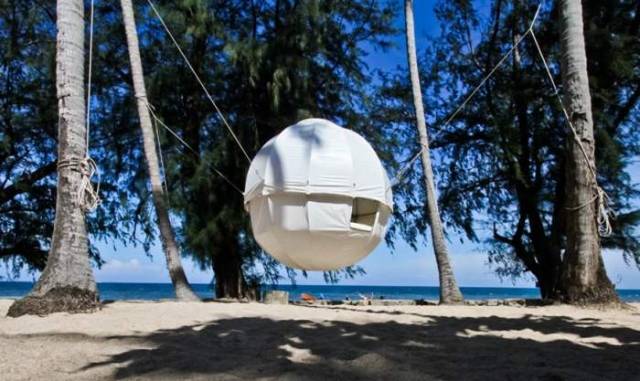 source Cocoon Tree